Asan Medical Center Seoul
Department of Vascular Surgery (

403263

)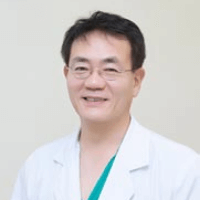 M.D., Ph.D.
Tae-won Kwon
Specialized in: vascular surgery
About the department
The Department of Vascular Surgery at the Asan Medical Center is responsible for surgical and non-surgical treatment for various diseases affecting the arteries and veins. The department specializes in treatment of aortic diseases, cerebrovascular diseases (carotid artery, vertebral artery), obstructed arteries, etc. and is the leader in this field, proactively adopting new minimally-invasive or percutaneous techniques including stenting and angioplasty. The Department is headed by Dr. Tae-won Kwon.
AMC's Aortic Disease Center produced world-class achievements after the introduction of the multidisciplinary treatment system for aortic diseases such as aortic aneurysms, aortic dissections and aortic stenosis. The center also offers the most optimal and individualized treatment for each patient including conventional and minimally-invasive surgeries, percutaneous procedures and hybrid surgeries that combine surgical and procedural techniques. The department has at its disposal a hybrid operating room where hybrid surgeries are carried out, minimizing the patient's exposure to risk and shorten treatment duration.
The range of services of the department includes diagnosis and treatment of the following diseases:
Cerebrovascular diseases (carotid artery, vertebral artery)
Obstructed arteries in the legs blocked by various causes
Acute pulmonary thromboembolism
Varicose vein
Dialysis access opening
Aneurysm of the aorta and iliac artery
Aneurysm or obstruction in the intestinal arteries
Chronic venous insufficiency
Lymphedema
Thoracic outlet syndrome, Raynaud's disease
And other diseases
Curriculum vitae
Education
Doctor of Medicine, Hanyang university.
Master of Medicine, Hanyang university.
Bachelor of Medicine, Hanyang university.
Major Professional Experiences
Assistant Professor, Associate Professor, Professor in Vascular Surgery, UUCM AMC.
Visiting Fellowship in Surgery, Mount Sinai School of Medicine, New York, U.S.A.
Clinical fellowship in Surgery, UUCM AMC.
Residency in Surgery, Hanyang university hospital.
Internship in Hanyang university hospital.
Photo of the doctor: (c) Asan Medical Center
Department of Vascular Surgery.
Asan Medical Center Seoul:

Request more information now.
We will be happy to answer all your questions.
---