ATOS Orthoparc Clinic Cologne
Department of Cardiology, Pulmonology and Angiology (

389426

)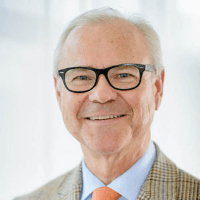 Dr. med.
Martin Diekmann
Specialized in: cardiology, pulmonology, angiology
About the Department of Cardiology, Pulmonology and Angiology at ATOS Orthoparc Clinic Cologne
The Department of Cardiology, Pulmonology and Angiology at the ATOS ORTHOPARC Clinic Cologne offers the full spectrum of services in these medical focuses. The department specializes in the prevention, diagnosis, treatment of cardiovascular and pulmonological diseases. The medical team led by Dr. med. Martin Dieckmann has many years of experience, expertise and cutting-edge medical equipment, which provides excellent treatment results.
Much attention is paid to patient counseling. In addition, here are offered unique preventive and diagnostic programs adapted to the individual patients' needs, including comprehensive examinations of the whole organism as a preparation for certain sports or other activities, such as a long stay in the highlands or deep (diving).
The service range of the department includes:
Electrocardiogram (ECG), for example, for detecting myocardial infarction, ischemic heart disease, heart failure, arrhythmia, etc.

Long-term ECG monitoring
Exercise ECG

Echocardiography (for diagnosing heart valve defects, cardiomyopathy, etc.)

Color Doppler scanning
Continuous wave Doppler mode
Pulsed wave Doppler mode
Stress echocardiography

Sonography

Ultrasound duplex scanning of the cervical vessels and peripheral vessels
Doppler examination of the arteries and veins supplying the brain
Doppler examination of the vessels in the arms and legs

Long-term blood pressure measurement (usually more than 24 hours)
Cardiac CT
The whole range of laboratory tests
Pulmonary function testing (for example, whole body plethysmography, spirometry)
All methods of drug and interventional therapy for cardiovascular and respiratory diseases
Postoperative care and patient monitoring after the implantation of a pacemaker, defibrillator or biventricular systems
Prevention of cardiovascular and pulmonological diseases
Other medical services
Curriculum vitae of Dr. med. Martin Diekmann
Study of Medicine in Cologne.

1979 PhD defense.

1981 Medical License.

1981 - 1982 Bethanien Hospital, Department of Internal Medicine and Pulmonology, Moers.

1982 - 1989 Department of Internal Medicine III (Cardiology, Angiology, Pulmonology, Internal Intensive Care), University Hospital Cologne.

1989 - 2003 Partner in Cardiological Practice and Head of the Haubrichforum Community.

Since 2003 Work in Private Practice in Cardiology, Pulmonology and Angiology.
Photo of the doctor: (c) ATOS Orthoparc Klinik Köln
Department of Cardiology, Pulmonology and Angiology.
ATOS Orthoparc Clinic Cologne:

Request more information now.
We will be happy to answer all your questions.
---