Department of Adult and Pediatric Urology (

414263

)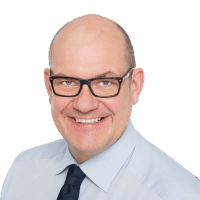 Prof. Dr. med.
Sebastian Wille
Specialized in: adult and pediatric urology
About the Department of Adult and Pediatric Urology at Beta Klinik Bonn
The Department of Adult and Pediatric Urology offers the full range of services in this medical field. The main clinical focuses of the department include the treatment of urologic cancers, urogynecology, reconstructive urology, andrology, general urology, including therapy of prostate diseases and kidney stones. To provide an effective treatment, the department has high-precision diagnostic devices and state-of-the-art operating rooms. The department is headed by Prof. Dr. med.
Sebastian Wille, who ranks among the top urologists in Germany.
One of the priorities of the department is cancer treatment: prostate, testicular cancer, penile, kidney and bladder cancer. Each clinical case is discussed at the regular interdisciplinary tumor boards, after which an optimal treatment strategy is developed. Many operations to treat cancer are performed with the help of minimally invasive and laparoscopic techniques, which ensures a rapid postoperative recovery of patients. They are often supplemented with quality chemotherapy, which contributes to a good treatment result.
The department also specializes in the diagnosis and treatment of urological diseases in children. Of particular interest is the therapy of phimosis, undescended testicle (cryptorchidism) and nocturnal enuresis (incontinence) in children.
The range of the department's surgical services includes:
Outpatient surgical treatment

Circumcision in adults
Urethral dilatation (expansion)
Botox injections for the treatment of overactive bladder
Sterilization (vasectomy)
Ultrasound-guided prostate biopsy
Other services

Inpatient surgical treatment

Prostate resection or laser therapy
Bladder tumor resection
Urethral dilatation (expansion)
Reconstructive interventions on the urethra
Surgical treatment of kidney stones
Penile prosthetic repair
Kidney cancer surgery
Radical removal of the prostate in prostate cancer (prostatectomy)
Surgical treatment of bladder cancer (total bladder removal or bladder replacement)
Surgical treatment of penile cancer
Surgical treatment of testicular cancer
Gender reassignment surgery
Implantation of a bladder stimulant in overactive or underactive bladder
Surgical treatment of urinary incontinence (tension-free vaginal tape (TVT), transobturator tape (TOT), artificial sphincter implantation)
Surgical correction of prolapsed pelvic floor
Surgical interventions on the external genitalia (for example, in hydrocele, varicocele)
Other services
Curriculum vitae of Prof. Dr. med. Sebastian Wille
Prof. Dr. med. Sebastian Wille studied Medicine in Marburg and Munich. He defended his Doctoral Thesis with magna cum laude. Later he wrote his postdoctoral paper on: "Incontinence after radical prostatectomy". In 2014, he became a Professor. During his medical training, he was invited as a Visiting Physician to Manchester (GB), Preston (GB), Bern (Switzerland), Balboa (Spain), Marseilles and Lyon (France), Vienna (Austria) and Florence (Italy). Also, Dr. Wille has served as a Senior Physician and Head of the Department of Urology in Cologne for many years.
Prof. Wille offers the full range of diagnostic and therapeutic services in the field of urology. Focus is on the surgical treatment, handling of bladder dysfunction, including urinary incontinence, pelvic floor weakness, as well as the treatment kidney, bladder, prostate and testicular cancer. Further priority focuses include male disorders and reconstructive urology, including gender reassignment.
Prof. Wille founded a Continence Centre and contributed to the development of another Continence Centre and Prostate Centre. He also invented a measuring capsule for carrying out catheter free long-term urodynamic testing (see YouTube: wille wica).
He is a Member of many national and international specialized urology societies, including the German Society of Urology (DGU), European Association of Urology (EAU), International Continence Society (ICS) and is widely recognised as a Leading Specialist in his area of specialization. In addition, Prof. Dr. Wille is an author and co-author of more than 120 scientific papers and publications. He holds two patents for medical products and regularly gives lectures at the national and international congresses and symposiums.
Photo of the doctor: (c) Beta Klinik Service-, Verwaltungs- und Forschungs- GmbH
Department of Adult and Pediatric Urology.
Beta Klinik Bonn:

Request more information now.
We will be happy to answer all your questions.
---