Catholic Clinic Koblenz-Montabaur
Department of Spinal Surgery (

588522

)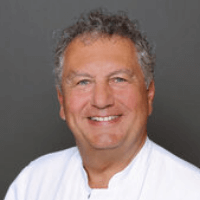 Dr. med.
Francis Kilian
Specialized in: spinal surgery
About the Department of Spinal Surgery at Catholic Clinic Koblenz-Montabaur
The Department of Spinal Surgery at the Catholic Clinic Koblenz-Montabaur offers the full range of special and general spinal surgeries, all stabilizing and reconstructive interventions, including microsurgery and spinal cord surgery. The department is certified by the German Spine Society as a specialized Level II Center. The Chief Physician of the department is Dr. med. Francis Kilian.
The department's surgeons have a perfect command of all surgical techniques and widely apply in their practice sparing minimally invasive interventions, which are distinguished by minimal pain, low risk of complications and rapid recovery of the patient. The department treats about 1,300 patients every year. To achieve the best results, surgeons cooperate closely with physiotherapists. Thus, the department has all conditions for the most effective restoration of the patient's mobility.
Spinal surgery is required in the following diseases and conditions:
Pathological changes in the cervical, thoracic and lumbar spine associated with the degeneration of intervertebral discs
Spinal instability in intervertebral disc degeneration, post nucleotomy syndrome after spinal fractures
Impaired development of the spine, for example, spondylolisthesis
Spinal instability caused by inflammatory processes
Spinal instability after previous surgery, for example, laminectomy
Congenital or acquired scoliosis
Instability of all parts of the spine of rheumatic genesis
Benign and malignant tumors of the axial skeleton, as well as of the nerve roots of all spinal cord segments
Spinal malformations
Other clinical indications
The diagnostic and therapeutic options of the department include:
Diagnostic examinations

Multifunctional X-ray examination
Contrast-enhanced examinations: myelography, cervical and lumbar discography
Ultrasound examinations
CT and NMR spectroscopy (in collaboration with specialized institutes)
Scintigraphy
Electromyography, electroencephalography, registration of evoked potentials (in collaboration with the Department of Neurology)
X-ray-guided spinal injections (nerve root block, facet joint block, radiculography)

Surgical treatment

All minimally invasive and microsurgical operations, as well as sparing invasive surgical procedures using surgical microscope and endoscopic devices

Conservative treatment

Individually adapted multimodal physiotherapy (on an outpatient or inpatient basis)

Other diagnostic and therapeutic services
Photo of the doctor: (с) Katholischen Klinikum Koblenz - Montabaur
Department of Spinal Surgery.
Catholic Clinic Koblenz-Montabaur:

Request more information now.
We will be happy to answer all your questions.
---
Certificates