Treatment of gynecomastia in men with laser liposuction (program ID:

300582

)
Clinic for Plastic and Aesthetic Surgery Cologne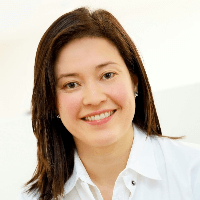 Head Physician
Dr. med.
Miriam Koeller-Bratz
Specialized in: plastic, aesthetic surgery, aesthetic dermatology
Department of Plastic, Aesthetic Surgery and Aesthetic Dermatology
The program includes:
Initial presentation in the clinic
clinical history taking
physical examination
review of medical records
laboratory tests:

complete blood count
biochemical analysis of blood
tumor marker
TSH-basal, fT3, fT4
measurement of hormone levels

ultrasound of the breast
preoperative care
laser liposuction
symptomatic treatment
control examinations
cost of essential medicines and materials
nursing services
explanation of future recommendations
Required documents:
Medical records
Results of hormone blood tests (if available)
Breasts ultrasoud (if available)
Service
Price:
Type of program :
Expected duration of the program:
You may also book:

Price:
About the department
The Department of Plastic, Aesthetic Surgery and Aesthetic Dermatology at the Clinic for Plastic and Aesthetic Surgery Cologne offers the full range of surgical interventions in these fields. The department applies most modern and sparing surgical techniques, which allow to please patients with a beautiful appearance and high self-esteem. The field of ​​competence also includes aesthetic and cosmetic procedures. All medical manipulations are carried out in spacious and well-equipped rooms, in accordance with the strictest requirements of asepsis and antiseptics. The Chief Physician of the department is Dr. med. Miriam Koeller-Bratz.
Both plastic and aesthetic procedures on the face and neck are especially popular. Depending on the patient's wishes, the doctors perform various lifting procedures, including forehead, brow and neck lift. The department's specialists also perform procedures to correct drooping eyelids, bags and dark circles under the eyes. The doctors often have to deal with the removal of facial wrinkles. For this purpose, they can use the injections of botulinum toxin, hyaluronic acid, fillers, autologous fat, as well as a combination of these techniques.
A special offer of the department is hair transplantation. During this procedure, the patient's own hair follicles are transplanted to the desired area. Three months later, new healthy hair will grow from the transplanted follicles. At the same time, the hair has a natural and attractive appearance.
Women often visit the department for breast augmentation. The service range is complemented by operations for breast reduction and lift, as well as correction of its defects. The department's surgeons have successful experience in breast reduction surgery in men with gynecomastia.
The department regularly performs liposuction procedures (surgical removal of adipose tissue). Liposuction is recommended only if the patient cannot get rid of excess weight by means of a diet and exercise. The department's surgeons perform liposuction on all parts of the body – from the abdomen, waist, hips and buttocks to the chin, neck, back, arms and legs. Another common procedure in this spectrum is lipofilling (transplantation of the patient's adipose tissue from one zone to another). Lipofilling can be performed on all parts of the body. In most cases, the technique is used for the treatment of wrinkles, augmentation of lips or breast. The method is highly effective because the body does not reject autologous adipose tissue. It should be noted that two or more procedures are sometimes performed in order to achieve the desired result. Another advantage of the technique is the absence of visible scars.
The department also specializes in dermatosurgery. After the comprehensive diagnostics, the doctors remove skin changes of all types, taking into account aesthetic and functional aspects. These include skin tumors, moles, birthmarks, and other pathological changes in the skin and subcutaneous fat, such as lipomas. Thanks to long experience, Dr. Miriam Koeller-Bratz uses special plastic surgical and suturing techniques to achieve the best results from an aesthetic and medical point of view. The department also successfully performs surgery to remove extensive skin lesions in complex areas of the body, for example, on the face or hands.
The department's range of medical services includes:
Plastic and aesthetic interventions in the head and neck

Interventions on the face

Face lift
Forehead lift
Brow lift

Interventions on the neck

Neck lift
Chin reshaping
Double chin reshaping

Interventions on the eyes

Eye lift
Correction of bags and dark circles under the eyes

Lip reshaping
Treatment of wrinkles

Botulinum toxin injections
Hyaluronic acid injections

Treatment of hair loss

Dermatosurgery

Atheroma resection
Lipoma resection
Basalioma resection
Melanoma resection

Plastic and aesthetic breast surgery

Breast augmentation
Breast reduction
Breast lift
Correction of breast deformities (for example, asymmetry)
Reconstructive interventions on the breast after tumor resection
Gynecomastia correction in men

Plastic and aesthetic interventions in the abdomen, upper and lower limbs

Anterior abdominal wall lift
Shoulder lift
Thigh lift
Removal of sweat glands
Removal of spider veins

Plastic and aesthetic surgery

Liposuction
Lipofilling
Bodylift
Body contouring
Buttock lift
Back lift
Labiaplasty
Mommy makeover (effective combined technique specially designed for the restoration of an attractive figure after pregnancy and lactation)

Foot surgery

Correction of finger malformations
Correction of mallet fingers
Treatment of foot pain syndromes
Treatments of heel spurs
Treatment of diabetic foot
Treatment of nerve compression syndromes

Hand surgery

Surgical treatment of carpal tunnel syndrome
Wrist arthroscopy
Treatment of traumatic and rheumatic lesions of the hand

Aesthetic wrist arthroscopy

Microneedling (anti-age procedure aimed at the renewal of skin cells and activation of their regenerative potential)
Dermabrasion and microdermabrasion (facial skin resurfacing)
Medical and cosmetic peeling (fruit acid and TCA)
Mesotherapy (injections of vitamins, enzymes, hormones and plant extracts for the rejuvenation and improvement of skin tone)
Acne treatment
Anti-ageing procedures

Laser therapy and IPL technology

Skin rejuvenation
Treatment of rosacea
Treatment of age spots
Unwanted hair removal

Other surgical and aesthetic procedures
Curriculum vitae
Education and Professional Career
Since 2014 Head of the Department of Plastic, Aesthetic Surgery and Aesthetic Dermatology at the Clinic for Plastic and Aesthetic Surgery Cologne.
Since 2012 Leading Senior Physician, Department of Plastic and Aesthetic Surgery, University Hospital Bonn.
2011 - 2013 Scholarship of the German Society of Aesthetic Plastic Surgery.
2009 - 2012 Senior Physician, Department of Plastic and Aesthetic Surgery, HELIOS Clinic Emil von Behring Berlin.
2008 Board certification in Plastic and Aesthetic Surgery.
2005 - 2008 Department of Plastic and Aesthetic Surgery, Dortmund Evangelical Clinic.
2003 - 2004 Department of Plastic, Aesthetic and Hand Surgery, Center for Severe Burns, Offenbach Clinic.
2003 Doctoral thesis defense. Subject: "The role of biochemical markers of bone metabolism in the early diagnostics of bone metastases in breast cancer".
2001 - 2003 Department of Hand Surgery, Plastic and Reconstructive Surgery, Center for Severe Burns, Trauma Center Ludwigshafen.
1995 - 2001 Clinical training in Human Medicine: Harvard Medical School, Boston, USA, University of Heidelberg.
1993 - 1995 Preclinical study of Human Medicine at the University of Cologne.
Memberships in Professional Societies
German Society of Plastic, Reconstructive and Aesthetic Surgeons (DGPRÄC).
German Society of Senology.
INTERPLAST Germany.
Photo of the doctor: (c) Plastische Chirurgie Köln am Rhein, (c) depositphotos
---
About hospital
Accommodation in hospital
Gynecomastia in men
Program [Description]
Treatment of gynecomastia in men with laser liposuction
Hospital: Clinic for Plastic and Aesthetic Surgery Cologne
Type:
Duration:
Price:
date_range
There are 91 gynecomastia in men treatment hospitals on Booking Health website
Show all clinics