Diagnostic Clinic Kantpraxis Berlin
Department of Gastroenterology (

414290

)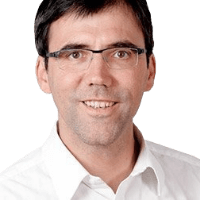 Dr. med.
Johannes Barth
Specialized in: gastroenterology
About the department
The Department of Gastroenterology at the Diagnostic Clinic Kantpraxis Berlin offers the full range of diagnostics and treatment of diseases of the gastrointestinal tract. The department is headed by Dr. med. Johannes Barth, a competent physician with deep knowledge of his specialization and rich clinical experience.
Here are conducted more than 2,300 endoscopic examinations every year (gastroscopy and colonoscopy). Of particular interest is the treatment of inflammatory bowel diseases, for example, ulcerative colitis and Crohn's disease. The department has innovative diagnostic and therapeutic methods that meet the standards of modern medicine.
The department's range of services includes the following diagnostic options:
Fibrogastroduodenoscopy (endoscopic examination of the esophagus, stomach and duodenum with tissue sampling for biopsy and its examination for the presence of Helicobacter pylori infection, gluten intolerance, celiac disease, etc.)
Colonoscopy (endoscopic examination of the large intestine as a cancer screening with the removal of polyps or the application of measures to treat already existing diseases, such as persistent diarrhea or bleeding)
Sonography (ultrasound examination of all abdominal organs and other internals)
13C-urea breath test for the detection of Helicobacter pylori infection
Fructose and lactose intolerance breath test
Other diagnostic services in the field of gastroenterology
Curriculum vitae
1992 - 1999 Study of Medicine at the Albert Ludwig University of Freiburg in Breisgau, then clinical practice at the Clinic DRK Berlin.
2006 Training for a Medical Specialist in the field of Internal Medicine.
2007 Medical Specialist in Gastroenterology.
2007 - 2013 Senior Physician of the Department of Gastroenterology, Clinic DRK Berlin Mitte.
Since 2013, Head of the Department of Gastroenterology at the Diagnostic Center Berlin.
Photo of the doctor: (c) Kantpraxis
Department of Gastroenterology.
Diagnostic Clinic Kantpraxis Berlin:

Request more information now.
We will be happy to answer all your questions.
---