Diagnostic Clinic Kantpraxis Berlin
Department of Rheumatology (

414296

)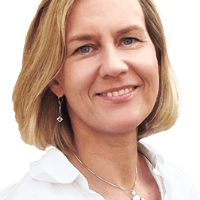 Dr. med.
Anabell Nerenheim
Specialized in: rheumatology
About the Department of Rheumatology at Diagnostic Clinic Kantpraxis Berlin
The Department of Rheumatology at the Diagnostic Clinic Kantpraxis Berlin offers the full range of modern diagnostics, as well as comprehensive counseling on all rheumatic diseases, namely pathologies that affect joints and the musculoskeletal system, and sometimes other organs and parts of the body. The specialists of the department have long clinical practice, therefore they can easily diagnose even the most complex clinical cases in the field of rheumatology, give professional recommendations for their treatment. The department is headed by Dr. med. Anabell Nerenheim.
To make an accurate diagnosis and prescribe an optimal therapy, the department conducts the following examinations:
Ultrasound examination of the joints and adjacent soft tissues, such as muscles and ligaments
Targeted joint puncture (for diagnostic and therapeutic purposes)
Extensive immunological laboratory and chemical blood test
Other diagnostic examinations
Curriculum vitae of Dr. med. Anabell Nerenheim
Study of Medicine at the University of Hamburg and Free University of Berlin.
Clinical activities and training for getting a title of a Medical Specialist in Internal Medicine, Augusta Victoria Clinic, Hubertus Clinic and Paulinenkrankenhaus Clinic.
Specialized training in Rheumatology, Immanuelkrankenhaus Buch Clinic.
Additional qualifications in Social Medicine.
Since 2008, she has been authorized to have a private practice in the field of Internal Medicine and Rheumatology.
Clinical Focuses
All types of rheumatic diseases.
Osteoporosis treatment.
Ultrasound examination of the joints, abdominal organs, thyroid and soft tissues in the neck.
ECG at rest and during exercise, long-term blood pressure measurement, long-term ECG monitoring.
Pulmonary function test.
Comprehensive medical examination.
Photo of the doctor: (c) Kantpraxis
Department of Rheumatology.
Diagnostic Clinic Kantpraxis Berlin:

Request more information now.
We will be happy to answer all your questions.
---