Radiotherapy of germ cell tumors of the ovary (dysgerminom) (program ID:

291989

)
University Hospital Essen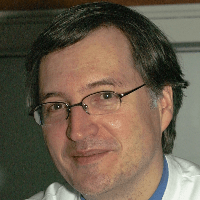 Head Physician
Prof. Dr. med.
Martin Stuschke
Specialized in: radiation therapy
Department of Adult and Pediatric Radiation Therapy
Program includes:
Initial presentation in the clinic
clinical history taking
review of medical records
physical examination
laboratory tests:

complete blood count
general urine analysis
biochemical analysis of blood
TSH-basal, fT3, fT4
tumor markers
inflammation indicators
indicators blood coagulation

CT / MRI of the abdomen and retriperitoneum
abdominal and retroperitoneal ultrasound
radiotherapy full curse
nursing services
consultation of related specialists
explanation of individual treatment plan
Required documents
Medical records
MRI/CT scan (not older than 3 months)
Biopsy results (if available)
Service
Price:
Type of program :
Expected duration of the program:
You may also book

Price:
About the department
According to the Focus magazine, the Department of Adult and Pediatric Radiation Therapy at the University Hospital Essen ranks among the top German departments specializing in radiation therapy!
The department offers all types of modern radiation therapy for the treatment of various benign and malignant diseases. The focus is on multimodal interdisciplinary therapy of lung cancer, breast cancer, prostate cancer, sarcomas, malignant lymphomas and tumors in children. The stereotactic radiation therapy is available in the department for the targeted treatment of brain tumors. The department treats more than 1,500 inpatients and about 4,300 outpatients every year, which is the indisputable evidence of the outstanding quality of provided medical services. The Chief Physician of the department is Prof. Dr. med. Martin Stuschke.
The treatment is carried out on the state-of-art medical equipment, for example, a tomotherapy device for carrying out imaging-guided intensity-modulated radiation therapy, powerful linear accelerators. In addition, the department's specialists have devices for providing radiation therapy using the Afterloading method, telecobalt devices for carrying out the whole-body irradiation prior to bone marrow transplantation. The department works in close cooperation with the West German Cancer Center Essen, which also provides regular interdisciplinary consultations for patients.
It should be noted that in addition to the classic types of radiation, the department offers all the possibilities for performing radiosurgical interventions (stereotactic surgery), as well as fractionated stereotactic irradiation of the brain. The department's physicians have a wide experience in the treatment of brain metastases, as well as benign tumors (for example, pituitary adenoma). Also, the stereotactic methods are widely used in order to provide treatment at the early stages of lung cancer, metastases, liver and bile ducts tumors The stereotactic therapy requires careful planning, which is ensured with the use of a combined PET-CT method, special magnetic resonance imaging and other techniques.
The department specializes in the following types of radiation therapy:
3D conformal radiation therapy
Intensity-modulated radiation therapy
Image-guided radiation therapy
Tomotherapy
Stereotactic radiation therapy (BrainLAB System)
Brachytherapy

Intracavitary brachytherapy
Interstitial brachytherapy

Exposure planning using modern CT scanner, MRI and the combined PET-CT technique
Total body irradiation before bone marrow transplantation
Other treatment methods
Curriculum vitae
Education
1983 Doctor of Medicine, University of Duesseldorf, Germany.
Professional Career
1984 - 1989 Resident, University of Essen, Germany.
1989 - 1993 Staff Member, Department of radiation Oncology.
1993 - 1998 Lecturer.
1998 - 2000 Professorship in Radiation Oncology, Charité Humboldt University, Berlin.
Since 2000 Professor of Radiation Oncology and Chief Physician of the Department of Radiation Therapy at the University Hospital Essen.
Membership in Professional Societies
American Society for Therapeutic Radiology and Oncology.
European Society for Therapeutic Radiology and Oncology.
Awards
1989 Paul Krause Award of the North Rhine-Westphalian Society of Radiology.
1993 Röntgen Prize of the German Radiological Society.
Photo of the doctor: (c) Universitätsklinikum Essen
---
About hospital
Accommodation in hospital
Germ Cell Tumors of the Ovary (Dysgerminoma)
Price:
Program [Description]
Radiotherapy of germ cell tumors of the ovary (dysgerminom)
Hospital: University Hospital Essen
Type:
access_time Duration:
date_range
There are 53 germ cell tumors of the ovary (dysgerminoma) treatment hospitals on Booking Health website
Show all clinics
Certificates