Hanyang University Medical Center Seoul
Department of Infectology (

405667

)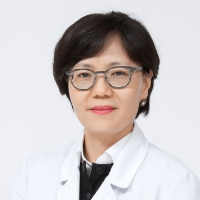 Dr. med.
Pai Hyun Joo
Specialized in: infectology
About the Department of Infectology at Hanyang University Medical Center Seoul
The Department of Infectology at the Hanyang University Medical Center offers the full range of services in this medical field. It provides a comprehensive diagnostics and an effective treatment of bacterial, prion, fungal and parasitic infectious diseases. In addition, the scope of the department's tasks includes preventive measures aimed at preventing the spread of pathology. The department is headed by Dr. med. Pai Hyun Joo.
During the initial consultation, the doctor usually examines the patient for the presence of a characteristic rash, enlarged lymph nodes or other external manifestations of the disease. Then the patient will be prescribed a laboratory diagnostics, which includes urine, blood and stool testing, microscopic, bacteriological and enzyme immunoassays. The treatment regimen is selected individually for each patient and depending on the specific diagnosis. As a rule, the treatment involves prescription of one or several drugs of systemic and local antibacterial, antiviral, antifungal, antiprotozoal and antiparasitic actions.
The department specializes in the diagnosis and treatment of all infectious diseases, fever of unknown origin, HIV infection, infectious diseases arising during travel to exotic countries, and other pathologies.
Photo of the doctor: (c) Hanyang University Medical Center
Department of Infectology.
Hanyang University Medical Center Seoul:

Request more information now.
We will be happy to answer all your questions.
---