Hanyang University Medical Center Seoul
Department of Nuclear Medicine (

405759

)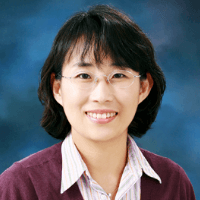 Dr. med.
Choi Yun Young
Specialized in: nuclear medicine
About the Department of Nuclear Medicine at Hanyang University Medical Center Seoul
The Department of Nuclear Medicine at the Hanyang University Medical Center offers the full range of diagnostic and therapeutic services in this field. The department is fitted out with the most advanced and high-precision equipment, which guarantees optimal diagnostic and treatment results. A motivated team of doctors takes care not only of the patients' physical health, but also respects and understands all their needs and desires. The department is headed by Dr. med. Choi Yun Young.
The main diagnostic methods offered by the department include magnetic resonance imaging, computed tomography, positron emission tomography combined with computed tomography, mammography, radiography, sonography and others. The essence of most nuclear medicine methods is that a weak radioactive medical drug is introduced into the body to detect pathological processes in the human body or to register metabolic processes without the use of invasive methods. The introduction of a specific substance into the body and its distribution can be monitored with the help of the so-called gamma camera. The examinations can be carried out on both an outpatient and inpatient basis.
Nuclear methods of therapy are most often used for the treatment of oncological, cardiological and neurological diseases.
Photo of the doctor: (c) Hanyang University Medical Center
Department of Nuclear Medicine.
Hanyang University Medical Center Seoul:

Request more information now.
We will be happy to answer all your questions.
---