Hanyang University Medical Center Seoul
Department of Gynecology and Obstetrics (

405760

)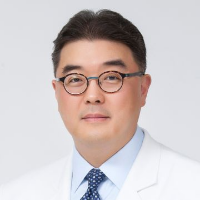 Dr. med.
Choi Joong Sub
Specialized in: gynecology, obstetrics
About the department
The Department of Gynecology and Obstetrics at the Hanyang University Medical Center offers the full range of services in these medical fields. The department's scope of tasks includes diagnosis and treatment of all diseases of the female reproductive system, prenatal care, including high-risk pregnancies, delivery and postpartum care. The specialists of the department have excellent knowledge and rich clinical experience, which guarantees the highest quality of medical care. The department is headed by Dr. med. Choi Joong Sub.
Of particular interest is the treatment of cancers of the female genital organs, which often requires surgical interventions. The department has all modern surgical techniques, ranging from laparoscopic, robotic, minimally invasive surgery to complex open operations.
The range of medical services of the department includes:
Diagnosis and treatment of gynecological oncological diseases and their complications
Diagnosis and treatment of endometriosis, including deep infiltrating endometriosis
Diagnosis and treatment of myomas, including multiple myomas
Diagnosis and treatment of diseases of the uterine appendages
Treatment of pathological manifestations of menopause
Diagnosis and treatment of general gynecological diseases
Prenatal care, including high-risk pregnancies
Delivery, including preterm ones
Postpartum care
Other services
Department of Gynecology and Obstetrics.
Hanyang University Medical Center Seoul:

Request more information now.
We will be happy to answer all your questions.
---