Hanyang University Medical Center Seoul
Department of Radiation Oncology (

405767

)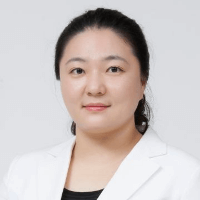 Dr. med.
Park Hae Jin
Specialized in: radiation oncology
About the Department of Radiation Oncology at Hanyang University Medical Center Seoul
The Department of Radiation Oncology at the Hanyang University Medical Center offers the full range of services in this field. The main task of the department is the treatment of malignant diseases with the help of ionizing radiation (X-ray, gamma radiation, beta radiation, neutron radiation, beams of elementary particles from a medical accelerator). For this purpose, it is equipped with modern high-precision equipment. The department is headed by Dr. med. Park Hae Jin.
The highly qualified specialists of the department have a unique experience of using radiosurgical techniques that help to effectively fight against oncological diseases. The innovative linear accelerators, which are available in the department, generate very powerful radiation, which is why they are universal for any type of neoplasm. The department's equipment enables specialists to accurately determine the localization of the tumor and to impact it precisely with high-power radiation.
The medical team of the department mostly has to deal with the treatment of head and neck tumors, lung cancer, gastrointestinal cancer, breast cancer.
Photo of the doctor: (c) Hanyang University Medical Center
Department of Radiation Oncology.
Hanyang University Medical Center Seoul:

Request more information now.
We will be happy to answer all your questions.
---