Surgical treatment esophageal cancer with resection and plasty from small intestine tissues (program ID:

503564

)
HELIOS University Hospital Wuppertal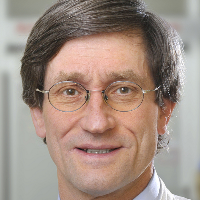 Head Physician
Prof. Dr. med.
Hubert Zirngibl
Specialized in: general and abdominal surgery
Department of General and Abdominal Surgery
Program includes:
Initial presentation in the clinic
clinical history taking
physical examination
review of medical records
laboratory tests:

complete blood count
general urine analysis
biochemical analysis of blood
TSH-basal, fT3, fT4
tumor markers
indicators of inflammation (CRP, ESR)
indicators blood coagulation

abdominal ultrasound
gastroscopy with biopsy
CT/MRI abdomen
analysis on the hp (helicobacter pylori)
preoperative care
removal of the tumor with plastic of the esophagus
histologically and immunohistochemically
examination of the remote tissues
blood transfusions (if needed)
consultation on nutrition
1-day intensive care unit stay
symptomatic treatment
control examinations
the cost of essential medicines and materials
nursing services
full hospital accommodation
explanation of future recommendations
Price:
Type of program :
Expected duration of the program:
You may also book

Price:
About the department
The Department of General and Abdominal Surgery at the HELIOS University Hospital Wuppertal offers treatment of all benign and malignant diseases of the abdominal cavity. These include diseases of the stomach, liver, gallbladder and pancreas, as well as those of the colon and rectum. Preference is given to sparing minimally invasive surgical techniques. The Chief Physician of the department is Prof. Dr. med. Hubert Zirngibl. The treatment of certain diseases is provided within the relevant interdisciplinary specialized centers (bowel, pancreatic, liver cancers, pelvic floor diseases and hernias).
According to the prestigious FOCUS magazine, Prof. Dr. med. Hubert Zirngibl, the Chief Physician of the Department of General and Abdominal Surgery, ranks among the top specialists in Germany. Professor Zirngibl specializes in the surgical treatment of diseases of the esophagus, stomach, intestines, pancreas, liver and other organs.
The service range of the department:
Bowel cancers (treatment within the certified Bowel Cancer Center)
Malignant diseases of the pancreas (treatment within the specialized Pancreatic Cancer Center)
Regional Liver Cancer Center
Pancreatic diseases (treatment within the Center for Pancreatic Diseases)
Esophageal surgery
Hernia repair (treatment of inguinal, ventral and umbilical hernias)
Proctology (treatment of hemorrhoids, constipation, incontinence, etc.)
Chronic inflammatory bowel diseases
Minimally invasive surgery
And other diseases and manipulations
---
About hospital
Accommodation in hospital
Esophageal cancer
Price:
Program [Description]
Surgical treatment esophageal cancer with resection and plasty from small intestine tissues
Hospital: HELIOS University Hospital Wuppertal
Type:
access_time Duration:
date_range
There are 23 esophageal cancer treatment hospitals on Booking Health website
Show all clinics