Hirslanden Clinic La Colline Geneva
Department of Plastic and Aesthetic Surgery (

26409

)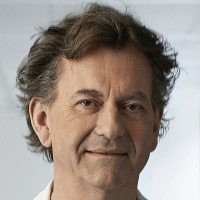 Dr. med.
Gabor Varadi
Specialized in: plastic and aesthetic surgery
About the department
The Department of Plastic and Aesthetic Surgery at the Hirslanden Clinic La Colline Geneva offers the full range of plastic interventions to improve appearance and eliminate aesthetic defects. The Chief Physician of the department is Dr. med. Gabor Varadi.
The appointment of a particular operation is preceded by the comprehensive counseling and thorough diagnostics, as well as 3D modeling of the result of the intervention, if necessary. The operating rooms of the department are equipped with the cutting-edge technology and meet the requirements of modern surgery. A team of surgeons has tremendous experience in plastic surgery of varying complexity, so patients can be sure of an impeccable result of plastic surgery.
The surgical options of the department include:
Facial aesthetic surgery (for example, wrinkle treatment, lift, sagging eyelid correction, nose and ear reshaping, etc.)
Body aesthetic surgery (for example, tummy tuck, hip lift, liposuction, breast enlargement and reduction, etc.)
Keratin therapy
Reconstructive surgery to correct congenital or acquired defects (for example, defects after injuries, burns, tumor removal, etc.)
Injection therapy for wrinkle treatment (Botox, hyaluronic acid)
Male and female intimate plastic surgery
Other medical services
Photo of the doctor: (c) Hirslanden AG
Department of Plastic and Aesthetic Surgery.
Hirslanden Clinic La Colline Geneva:

Request more information now.
We will be happy to answer all your questions.
---
Certificates