Hirslanden Clinic Stephanshorn St. Gallen
Department of Anesthesiology and Intensive Medicine (

252

)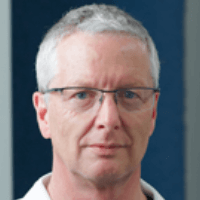 Dr. med.
Jörg Frei
Specialized in: intensive medicine, anesthesiology
About the department
The specialists of our medical facility are ready to help each patient at any time of day under all weather conditions. Our team guarantees quality health care before anesthesia, during the procedure under general anesthesia, and after its completion. Anesthesiologist is a medical specialist that is responsible for making the patient insensible to pain during surgery or other procedures. Anesthesia is a loss of vulnerability (partially or fully) under the influence of substances blocking the nerve impulses.
During the surgery, anesthesia is as much important as the procedure itself. Your anesthesiologist will talk to you and explain everything, considering the advantages and disadvantages of different forms of anesthesia. Together, you will select the optimal form of anesthesia. The explanatory conversation takes place on an outpatient basis or on the day of your admission.
Photo of the doctor: (c) Hirslanden AG
Department of Anesthesiology and Intensive Medicine.
Hirslanden Clinic Stephanshorn St. Gallen:

Request more information now.
We will be happy to answer all your questions.
---