Surgical treatment of perianal thrombosis (program ID:

64409

)
Hirslanden Clinic Stephanshorn St. Gallen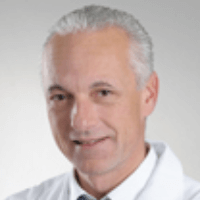 Head Physician
Dr. med.
Martin Thurnheer
Specialized in: general surgery, abdominal surgery
Department of General Surgery
Program includes:
Initial presentation in the clinic
clinical history taking
physical examination
review of medical records
laboratory tests:

complete blood count
general urine analysis
biochemical analysis of blood
TSH-basal, fT3, fT4
indicators of inflammation (CRP, ESR)
indicators blood coagulation

abdominal ultrasound
CT/MRI abdomen
preoperative care
surgical treatment of perianal thrombosis
symptomatic treatment
control examinations
the cost of essential medicines and materials
nursing services
nutrition recommendations
full hospital accommodation
explanation of future recommendations
Service
Price:
Type of program :
Expected duration of the program:
You may also book

Price:
About the department
To obtain medical services of the highest quality, more and more people prefer healthcare in Switzerland. Switzerland offers not only fabulous views, but also modern clinics where specialists can cure the most serious diseases. For example, alongside with outpatient treatment, we offer inpatient care in partnership with Hirslanden Klinik Stephanshorn. Close interdisciplinary cooperation of surgeons and therapists distinguishes our eSwiss Medical and Surgical Center.
Health care in Switzerland means highly qualified specialists, modern equipment and advanced techniques. Our center offers, above all, the treatment of hormonal and metabolic disorders, as well as solution of nutrition related problems. Our medical and surgical center performs surgeries on abdomen and the glands producing hormones. We are particularly competent in the field of minimally invasive surgery. The perforation technology enables to perform many surgeries in a particularly delicate way, which results in significant reduction of pain and fast recovery.
Curriculum vitae
2007 – 2012 Leitender Arzt Klinik für Chirurgie, Kantonsspital St. Gallen
2006 Schwerpunkttitel Viszeralchirurgie
2005 Eröffnung Interdiszipliniäres Adipositaszentrum der Ostschweiz
2002 – 2006 Hintergrundsoberarzt für Viszeralchirurgie
2000 – 2002 Oberarzt Klinik für Chirurgie , Kantonsspital St. Gallen
2000 – 2000 Weiterbildung in Plastischer Chirurgie München
2000 Facharzttitel FMH für Chirurgie
1999 – 2012 Fachbereichsleitung Bariatrische Chirurgie
Photo of the doctor: (c) Hirslanden AG
---
About hospital
Accommodation in hospital
Perianal thrombosis
Program [Description]
Surgical treatment of perianal thrombosis
Hospital: Hirslanden Clinic Stephanshorn St. Gallen
Type:
Duration:
Price:
date_range
There are 99 perianal thrombosis treatment hospitals on Booking Health website
Show all clinics
Certificates