Hospital Kloster Grafschaft Schmallenberg
Department of Allergology (

147

)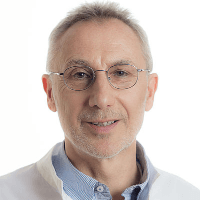 Dr. med.
Friedrich W. Riffelmann
Specialized in: internal medicine, allergology
About the department
The Department of Allergology at Kloster Grafschaft specialist hospital has been in existence since 1982. Approx 3.000 patients are treated both as outpatients and inpatients each year. This department is one of the few clinics in Germany to cover the whole specialist field of Allergology. The diagnostic measures are stipulated by taking into account each individual case. However, a symptomatic therapy is often also necessary at first in order to relieve the complaints.
Photo of the doctor: (c) Fachkrankenhauses Kloster Grafschaft
Department of Allergology.
Hospital Kloster Grafschaft Schmallenberg:

Request more information now.
We will be happy to answer all your questions.
---
Certificates