Academic Hospital Hildesheim
Department of General and Abdominal Surgery (

11

)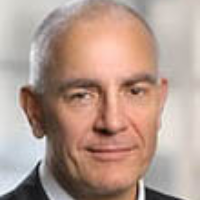 Prof. Dr. med.
Axel Richter
Specialized in: general surgery, abdominal surgery
About the department
The Department of General and Abdominal Surgery at the Academic Hospital Hildesheim under the direction of Prof. Dr. med. Axel Richter covers the whole spectrum of surgery. In addition to the surgical treatment of inguinal hernias and gallbladder diseases, particular importance is given to endocrine surgery. Bowel surgery is also among key focuses of the department. It is mostly laparoscopic.
The department also offers the entire range of cancer surgery involving the use of the very latest surgical techniques and treats tumors of the whole gastrointestinal tract from the esophagus up to the rectum, pancreatic tumors, as well as liver tumors and metastases. If possible, doctors prefer minimally invasive surgery (e.g. for colorectal and esophageal cancer). In addition, the quality of the final result in this field is largely determined by interdisciplinary cooperation. The Department of General and Abdominal Surgery offers all modern tumor treatments that are used individually for each patient after considering a clinical case within the framework of the interdisciplinary tumor board.
In the field of thoracic surgery, the department offers a wide range of modern treatments for lung, thoracic and mediastinal diseases. The Cancer Center integrates a mutual work of thoracic surgeons, pulmonologists, oncologists and radiation therapists. The treatment of lung cancer is of primary importance. One of the most important tasks of the department is to provide both timely detection and competent treatment of this common solid tumor meeting all the recommendations. The treatment involves the use of minimally invasive endoscopic techniques, surgical techniques that preserve lung tissues, such as classical segmental resection and bronchoplasty, as well as resection of several organs.
The main treatment focuses of the department:
Minimally invasive surgery

Inguinal / ventral hernia
Gallbladder, cecum
Stomach reflux surgery
Colon and rectal surgery

Colorectal surgery

Rectal resection with the preservation of the retaining function
Reconstruction (intestinal J-pouch reservoirs)
Recurrent rectal cancer
Transanal rectal resections
"Fast Track" (s

peedy recovery principle)

Pancreatic surgery

Resection of the pancreatic head with preservation of the pylorus
Resection of the left part of the pancreas
Total pancreatectomy
Drainage operations

Liver surgery

Resections of primary tumors and metastases
Radiofrequency ablation

Surgery on the esophagus and stomach

Total and subtotal resection of the stomach with a pouch
Abdominothoracic resections
Diverticulum
Achalasia
Minimally invasive technique

Endocrine surgery – Thyroid Center

Thyroid surgery with neuromonitoring
Parathyroid gland
Adrenal gland

Surgery for melanoma, including a sentinel lymph node
Proctology

Hemorrhoids, fissures and fistulae
Photo of the doctor: (c) Helios Kliniken GmbH
Department of General and Abdominal Surgery.
Academic Hospital Hildesheim:

Request more information now.
We will be happy to answer all your questions.
---
Certificates