Academic Hospital Hildesheim
Department of Plastic, Aesthetic Surgery and Hand Surgery (

13

)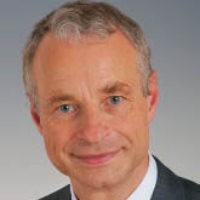 Prof. Dr. med.
Berndt Rieck
Specialized in: plastic surgery, aesthetic surgery, hand surgery
About the department
The Department of Plastic, Aesthetic Surgery and Hand Surgery at the Academic Hospital Hildesheim under the direction of Prof. Dr. med. Bernd Rieck provides medical care to patients with hand problems, as well as injuries and tumors in the visible areas of the body and defects on the body surface. It is the only hospital-based Hand Surgery Center in the region, which offers highly specialized services at the highest level.
The team of doctors of the department performs almost 2,000 surgical procedures every year, while 45% of them are outpatient. The outpatient clinic annually consults and treats over 3,500 patients. The patients can be treated in the specialized outpatient clinic, receive daily counseling, as well as pre- and post-hospitalization patient care.
An important task of plastic surgery is to reconstruct the external body shape, as well as functional structures, such as bones and muscles. To this end, the department offers very sparing surgical techniques, in particular, flap surgery. This allows doctors of the department to place tissue fragments in the necessary areas where they take due to the created blood circulation. The most common examples of this are the reconstruction of the female breast with the help of the patient's own tissues and preservation of the function of the injured extremities or those affected with tumors, as well as aesthetic facial reconstruction.
In addition, hand surgery is among the important focuses of the department. Microsurgery of peripheral nerves and vessels allows for the replantation of traumatically cut limbs and free tissue transplantation. The department takes active part in providing counseling services to both regional hospitals and other departments of the Academic Hospital Hildesheim.
The main focuses of the department include:
Aesthetic surgery
Reconstructive surgery
Hand surgery
Burn surgery
Photo of the doctor: (c) Helios Kliniken GmbH
Department of Plastic, Aesthetic Surgery and Hand Surgery.
Academic Hospital Hildesheim:

Request more information now.
We will be happy to answer all your questions.
---
Certificates