Academic Hospital Hildesheim
Department of Pediatric and Adolescent Medicine (

20

)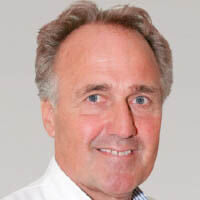 Prof. Dr. med.
Karsten Harms
Specialized in: pediatric and adolescent medicine
About the department
The Department of Pediatric and Adolescent Medicine at the Academic Hospital Hildesheim under the direction of Prof. Dr. med. Karsten Harms deals with the treatment of children and adolescents from premature infants up to the full 18 years of age. The department covers a variety of medical fields. However, it is especially focused on pediatric surgery and pediatric cardiology. Thanks to close cooperation with other disciplines, the specialists from other fields can be involved in the treatment process if necessary.
The key focus of the department is pediatric surgery. Pediatric surgery deals with the treatment of congenital diseases, acute diseases (inflammation of the cecum) or accidents resulting in fractures. The department is highly specialized in the following fields: neonatal surgery (e.g. esophageal disruption, diaphragm defects), pediatric urology (urine outflow disorders, urinary tract disorders,), as well as pediatric trauma surgery (e.g. bone fractures, internal injuries).
In the field of pediatric cardiology, the department specializes in the early detection and care of infants and children with congenital heart and vascular defects, as well as in the diagnosis and treatment of heart arrhythmias. These diseases are very different in their manifestation and severity and therefore early diagnosis is of particular importance.
In addition, the Department of Pediatric and Adolescent Medicine is especially competent in the treatment of congenital and acquired lung diseases (such as asthma, chronic bronchitis and cystic fibrosis).
The main focuses of the department include:
Pain management
Pediatric surgery
Neuropediatrics with the Epilepsy Outpatient Clinic
Treatment of hemangioma
Pediatric cardiology
Pediatric pulmonology
Pediatric dermatology and allergology
Endocrinology and diabetes
Pediatric nephrology
Pediatric gastroenterology
Physiotherapy and ergotherapy
Photo of the doctor: (c) Helios Kliniken GmbH
Department of Pediatric and Adolescent Medicine.
Academic Hospital Hildesheim:

Request more information now.
We will be happy to answer all your questions.
---
Certificates