Helios Hospital Hildesheim
Department of Thoracic Surgery (

254463

)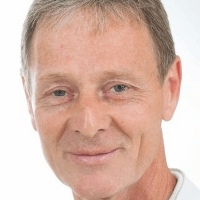 Dr. med.
Andreas Pfeiffer
Specialized in: thoracic surgery
About the Department of Thoracic Surgery at Helios Hospital Hildesheim
The Department of Thoracic Surgery at the Helios Hospital Hildesheim offers the full range of medical services in the field of its ​​competence. The department's experienced surgeons perform surgery for various diseases of the thorax, lungs and mediastinum. The department uses in its clinical practice both classic open surgical techniques and sparing minimally invasive interventions. The optimal surgical technique is determined by the surgeon individually for each patient, taking into account a particular clinical case and the patient's overall health status. The team of the department's thoracic surgeons cooperates closely with pulmonologists and oncologists. The department has created excellent conditions for the provision of high-quality medical care of the European level, and employs surgeons who performed thousands of successful operations. The treatment is provided in accordance with current clinical protocols, in advanced operating rooms equipped with all the necessary surgical instruments. The Chief Physician of the department is Dr. med. Andreas Pfeiffer.
The main focus of the department is on the surgical treatment of diseases of the lungs and other thoracic organs. The patients of the medical facility are most often diagnosed with benign and malignant tumors of the respiratory system, pleurisy, infectious diseases of the respiratory system, mediastinal pathologies and other diseases. The department's specialists have a perfect command of all modern surgical techniques, including minimally invasive ones. Whenever possible, surgeons prefer minimally invasive interventions, since such operations are performed through several small skin incisions. The main advantage of this type of surgery is that there is no need to perform thoracotomy. The use of minimally invasive surgical techniques can significantly reduce the hospital stay and the recovery period after surgery. In addition, the risks of infection and other postoperative complications are almost equal to zero.
The treatment of lung tumors is of particular interest to the department's medical team. If lung cancer is diagnosed in a patient, thoracic surgeons jointly with pulmonologists, oncologists and other doctors gather for a tumor board, during which they study the clinical case and determine the most effective course of treatment. The department's thoracic surgeons are responsible for the surgical resection of the malignant neoplasm, which in most cases forms the basis of the therapeutic process in the fight against lung cancer. When performing lung surgery, the department's surgeons strive to preserve healthy organ tissues as much as possible. Metastases in the lungs due to cancer of other organs are removed using the advanced laser devices.
The department's range of medical services includes:
Surgery for benign and malignant tumors of the respiratory system
Surgery for pleurisy
Surgery for infectious respiratory diseases
Surgery for mediastinal pathologies
Surgery for pneumothorax
Surgery for airway stenosis and obstruction
Other surgical options
Photo of the doctor: (c) Helios Kliniken GmbH
Department of Thoracic Surgery.
Helios Hospital Hildesheim:

Request more information now.
We will be happy to answer all your questions.
---
Certificates