Academic Hospital Hildesheim
Department of Otolaryngology (

254465

)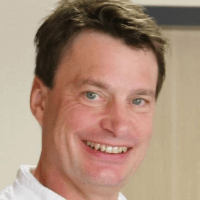 Prof. Dr. med.
Burkard Schwab
Specialized in: otolaryngology
About the department
The Department of Otolaryngology at the Academic Hospital Hildesheim under the direction of Prof. Dr. med. Burkard Schwab performs not only head and neck surgery, but also treats neurosurgical diseases in this field. The department offers ENT treatment at the highest medical level. It also specializes in the implantation of auditory systems (active middle ear implants).
The service range of the department:
Interdisciplinary treatment of tumors in the head and neck
Laser surgery in the head and neck
Surgical treatment of tumors and narrowing of the respiratory tract
Microscopic and endoscopic surgery for thyroid diseases
Microscopic, endoscopic navigation surgery in the nose and paranasal sinuses
Plastic aesthetic and reconstructive surgery in the head and neck
Middle ear surgery (interventions to improve hearing, cholesteatoma surgery, surgical treatment of otosclerosis)
Implantable auditory systems (active middle ear implants and bone conduction hearing aids)
Diagnosis and treatment of hearing disorders
Interdisciplinary diagnosis and treatment of dizziness
Treatment of pediatric otolaryngological diseases
Diagnosis and treatment of allergies
Specialized otolaryngological consultations for musicians
Photo of the doctor: (c) Helios Kliniken GmbH
Department of Otolaryngology.
Academic Hospital Hildesheim:

Request more information now.
We will be happy to answer all your questions.
---
Certificates