Academic Hospital Hildesheim
Department of Gynecology and Obstetrics (

254467

)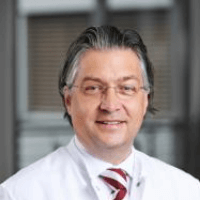 Priv.-Doz. Dr. med.
Henryk Pilch
Specialized in: gynecology, obstetrics
About the department
The Department of Gynecology and Obstetrics at the Academic Hospital Hildesheim under the direction of Dr. med. Henryk Pilch specializes in providing top-class medical aid and care to women. In addition to the independent Breast Center, the range of medical and surgical services of the department covers gynecologic oncology, urogynecology and reconstructive surgery of the organs and functions (e.g. in case of the unrealized desire to have children).
The department has all modern diagnostic and therapeutic knowledge, treatment options and medical technologies in order to provide a successful treatment of gynecological diseases. In addition to the state-of-the-art ultrasound systems, the department also offers various radiological examination methods (Department of Radiology), since the quality of preoperative diagnosis has a profound impact on both surgery planning and its performance.
The patients of the Department of Gynecology and Obstetrics have an opportunity (depending on the results of the diagnosis) to use both conventional surgical techniques and all up-to-date minimally invasive techniques, such as laparoscopy and hysteroscopy. All these techniques are used to treat diseases of the breast, uterus, fallopian tubes, ovaries or vagina, as well as vaginal prolapse and urinary incontinence. It goes without saying that any treatment option suggests the involvement of a highly qualified team of anesthesiologists and surgeons with the latest instrumentation. Moreover, all kinds of conservative treatments (hormone therapy etc.) are also available for the patients.
Within the field of surgery for female urinary incontinence and vaginal prolapse, the doctors of the department use all common surgical techniques, both vaginal and abdominal incisions, depending on the symptomatic and situational factors. Certainly, the service range also includes a minimally invasive procedure known as TVT (tension-free vaginal tape).
Minimally invasive surgery (laparoscopy) is considered to be a standard treatment method in the department. The medical team of the department uses laparoscopic techniques both in diagnosis and surgery of benign diseases of female genital organs, as well as in the treatment of inflammations, synechia, ovarian tumors (cysts), endometriosis and ectopic pregnancy.
The main focuses of the department include:
Gynecology
Obstetric Center
Level I Department for Premature Infants
Breast Center
Gynecologic oncology
Cosmetic interventions
Photo of the doctor: (c) Helios Kliniken GmbH
Department of Gynecology and Obstetrics.
Academic Hospital Hildesheim:

Request more information now.
We will be happy to answer all your questions.
---
Certificates