Department of Adult and Pediatric Interventional Radiology, Neuroradiology and Nuclear Medicine (

302936

)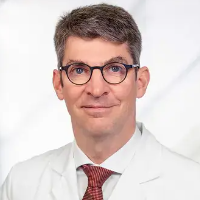 Prof. Dr. med.
Michael Lell
Specialized in: adult and pediatric interventional radiology, neuroradiology, nuclear medicine
About the Department of Adult and Pediatric Interventional Radiology, Neuroradiology and Nuclear Medicine at Nuremberg Hospital
The Department of Adult and Pediatric Interventional Radiology, Neuroradiology and Nuclear Medicine at the Nuremberg Hospital offers the full range of medical services in these areas at the highest technical and scientific levels. The department specializes in imaging and radioisotope diagnostic tests and various types of therapy for patients of all age groups with cancer, injuries and diseases of the musculoskeletal system, brain, etc. Diagnostic tests are available in the department, including angiography, CT, MRI, PET/CT, SPECT, ultrasound, digital radiography, digital mammography, and scintigraphy. The department's therapeutic options include modern image-guided interventional procedures and radioisotope therapy. The specialists at the medical facility have unique skills in microwave ablation, transarterial chemoembolization (TACE), selective internal radiation therapy (SIRT), uterine artery embolization, prostate artery embolization, mechanical thrombectomy, and other procedures. Patients receive medical care from highly qualified physicians with a wealth of expert knowledge and vast clinical experience. The cornerstone of successful practice is also a state-of-the-art medical and technical base. The Head Physician of the department is Prof. Dr. med. Michael Lell.
The department's team of interventional radiologists treats patients suffering from cancer. Microwave ablation is often performed here to destroy malignant tumors. During this procedure, a thin needle is used through which microwave energy is directed to the tumor, which can heat the tissue of the malignant tumor to extremely high temperatures of 100°C and above. Under the influence of high temperatures, malignant cells are destroyed. Microwave ablation is an innovative method, but it has already proven itself in the treatment of tumors and metastases in the liver, lungs, kidneys, bones, soft tissues, etc. In most cases, the procedure is performed under general anesthesia under CT guidance with an approach through a skin puncture (without any incisions). A hospital stay does not exceed 2 days. Microwave ablation is usually used as a complementary treatment to surgical interventions, radiation therapy, or chemotherapy. The decision on the advisability of this therapeutic procedure is made during interdisciplinary tumor boards.
Transarterial chemoembolization (TACE) is successfully performed in the department for liver cancer and liver metastases. This method involves puncturing the common femoral artery in the groin and the subsequent delivery of emboli (miniature balls) containing a chemotherapy agent into the blood vessels supplying the malignant tumor using catheter-based techniques. The emboli block the blood circulation of the tumor, additionally acting on it with a chemotherapy drug, which subsequently leads to its destruction. The TACE procedure is performed under angiography guidance, which ensures maximum manipulation accuracy and excludes damage to healthy liver segments. Transarterial chemoembolization is most often performed for advanced cancer when surgery is contraindicated. TACE cannot cure liver cancer, but it can normalize the patient's condition and prolong their life.
Neuroradiology is represented by a specially trained team of doctors who perform both image-guided diagnostic procedures and minimally invasive treatment of diseases of the brain and spinal cord. The main clinical focus is mechanical thrombectomy for stroke, coiling for brain aneurysms, embolization for brain meningiomas, endovascular repair of cerebral arteriovenous malformations, and interventional pain management for chronic back pain. All of the above-mentioned procedures are minimally invasive and are performed using catheter-based techniques through an endovascular approach under angiography, CT, or MRI guidance. Imaging guidance guarantees high accuracy and safety of manipulations, which is especially important in the treatment of pathologies of the central nervous system. The high treatment success rates in this area are confirmed by the quality certificate from the German Society of Neuroradiology (DGNR).
The specialists in the field of nuclear medicine offer the widest range of services, including diagnostic examinations with radioisotopes and radionuclide therapy. The most popular diagnostic procedures are scintigraphy, positron emission tomography, computed tomography combined with positron emission tomography, and single-photon emission computed tomography. The key focus of the treatment is radioiodine therapy. Radioiodine therapy may be indicated for patients with both benign and malignant thyroid diseases and involves the intake of an individually prescribed dose of radioactive iodine (orally or in the form of capsules or liquid). Since radioactive iodine is actively absorbed by thyroid cells, the drug easily targets and affects the altered cells. Radioiodine therapy is an effective and safe treatment method with minimal side effects. An essential requirement for radioactive iodine therapy is a hospital stay of 3-5 days.
The department's therapeutic options include:
Adult and pediatric interventional radiology

Interventional cancer therapy

Microwave ablation
Transarterial chemoembolization (TACE)
Selective internal radiation therapy (SIRT)

Percutaneous transluminal angioplasty for circulatory disorders
Prostate artery embolization for benign prostatic hyperplasia
Embolization for acute and life-threatening arterial bleeding (for example, in the abdomen, pelvis, lungs, head, or neck)
Renal artery dilatation with balloon catheters and stents for nephrogenic arterial hypertension

Neuroradiology

Mechanical thrombectomy for stroke
Coiling for brain aneurysms
Embolization for intracranial meningiomas
Endovascular repair of brain arteriovenous malformations
Endovascular treatment of subdural hematomas
Interventional pain management for chronic back pain

Nuclear medicine

Radioisotope therapy with a special focus on radioiodine therapy

Other medical services
Curriculum vitae of Prof. Dr. med. Michael Lell
Since May 2016, Prof. Dr. med. Michael Lell has been the Head Physician of the Department of Adult and Pediatric Interventional Radiology, Neuroradiology and Nuclear Medicine at the Nuremberg Hospital, as well as the Head of the Department of Radiology at the Paracelsus Private Medical University.
Prof. Lell graduated from the Universities of Regensburg and Munich. After his thesis defense on the subject "Signal changes in magnetic resonance imaging during and after radiation therapy / chemotherapy for tumor treatment", in 1998, he became an Assistant Physician and a Research Fellow at the Institute of Radiology at the University Hospital Erlangen. In 2003, he was board certified in Diagnostic Radiology and was appointed as a Senior Physician there. Prior to working at the Nuremberg Hospital, he worked as a Senior Consultant and Permanent Representative of the Director of the Institute.
The specialist's priority clinical and research focuses include imaging diagnostics of the cardiovascular system, imaging tests in cancer patients, and interventional procedures for cancer treatment.
Photo of the doctor: (c) Klinikum Nürnberg
Department of Adult and Pediatric Interventional Radiology, Neuroradiology and Nuclear Medicine.
Nuremberg Hospital:

Request more information now.
We will be happy to answer all your questions.
---
Certificates