MEDIAN Rehabilitation Clinic Bad Berka
Department of Cardiac Rehabilitation (

25914

)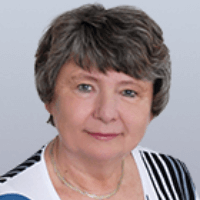 Dr. med.
Susanne Knoth
Specialized in: cardiac rehabilitation
About the Department of Cardiac Rehabilitation at MEDIAN Rehabilitation Clinic Bad Berka
The Department of Cardiac Rehabilitation at the MEDIAN Rehabilitation Clinic Bad Berka offers the full range of effective rehabilitation measures to maximally restore physical activity, reintegrate the patient into his usual life and prevent recurrent cardiac pathology. Cardiac rehabilitation is indicated for patients with severe heart diseases, as well as for patients after heart surgery. Prior to the appointment of the required set of rehabilitation measures, the patient undergoes comprehensive diagnostics, on the basis of which the doctors individually select for him the necessary therapeutic measures. Each rehabilitation program is unique and necessarily includes such important components as the treatment of comorbidities, psychotherapeutic treatment, dosed physical activity, physiotherapy, trainings and special courses for patients, during which they receive full information about their disease, recommendations on lifestyle modification after the pathology and other important aspects. The department's psychologists actively work to motivate the patients for a favorable treatment outcome. The department is headed by Dr. med. Susanne Knoth.
The rehabilitation treatment of patients after cardiac pathologies or heart surgery takes place in stages. The patient initially performs minimal physical activity under the supervision of specialized doctors, and over time the intensity of the exercises increases as the person's physical abilities are restored. It is extremely important to have regular training not to lose the achieved rehabilitation results. After a certain period of time, the department's doctors carry out the required laboratory and instrumental diagnostic tests in order to monitor the indicators of the functioning of the cardiovascular system.
The department has an excellent infrastructure for modern types of rehabilitation treatment, including therapeutic exercises, swimming, water aerobics, ergotherapy, etc. The diagnostic rooms of the medical facility are equipped with state-of-the-art systems for resting and stress ECG, 24-hour Holter monitoring, 24-hour blood pressure monitoring, spirometry, duplex echocardiography, obstructive sleep apnea screening, etc. All these medical and technical resources combined with the highest professionalism of the clinic's medical staff guarantee a high-quality rehabilitation result, maximum recovery of the physical abilities and vitality of the body.
The department specializes in the rehabilitation of patients after the following cardiovascular diseases and heart surgery:
Cardiovascular diseases

Acute myocardial infarction
Inflammatory heart diseases
Pulmonary embolism
Cardiac arrhythmias
Angina pectoris
Arterial hypertension of all stages
Functional cardiovascular disorders
Circulatory disorders of the peripheral vessels

Heart surgery

Coronary artery bypass grafting
Surgery for heart valve diseases and defects
Surgery for the correction of congenital heart defects
Pacemaker and defibrillator implantation
Vascular surgery

Other diseases and types of surgical interventions
The department's diagnostic and therapeutic options include:
Diagnostic tests

Resting and stress ECG (using a bicycle ergometer or treadmill)
24-hour ECG monitoring
24-hour blood pressure monitoring
Spirometry
Blood gas test
Duplex echocardiography
Doppler ultrasonography
Duplex sonography
Obstructive sleep apnea screening
Classical X-ray imaging
Right heart catheterization for diagnostic purposes
Abdominal ultrasound

Therapeutic methods

Drug treatment
Exercise therapy
Physiotherapy
Therapeutic relaxation and yoga
Psychotherapy
Ergotherapy
Music therapy
Swimming
Sports therapy, including ergometer training, Nordic walking, muscle building workouts, etc.
Diet therapy, including classes in the training kitchen
Group trainings on particular heart diseases, lifestyle modifications for these diseases and coping with emotional distress caused by cardiaс pathology
Consultations on professional reintegration after previous heart disease and cardiac surgery

Other diagnostic and rehabilitation methods
Photo of the doctor: (c) MEDIAN Reha-Zentrum Bad Berka Ilmtal-Klinik
Department of Cardiac Rehabilitation.
MEDIAN Rehabilitation Clinic Bad Berka:

Request more information now.
We will be happy to answer all your questions.
---
Certificates