MEDIAN Rehabilitation Clinic Bad Berka
Median Adelsberg-Klinik (

25914

)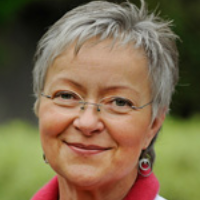 Dr. med.
Regina Kobes-Schrödel
Specialized in: internal medicine, oncology, hematology
About the department
Median Adelsberg-Klinik Bad Berka Rehabilitation Clinic is a rehabilitation clinic that specializes in rehabilitation of patients with cardiovascular diseases, cancer, gynecological and urological diseases. The clinic offers post-hospital rehabilitation, inpatient treatment, outpatient and partial inpatient rehabilitation, treatment of private patients and patients who stay at the clinic for their own account, treatment of patients with accompanying persons.
In The clinic includes two departments:
The Department of Cardiology – diagnosis and treatment of acute myocardial infarction, inflammatory heart disease, pulmonary embolism, heart rhythm disorders, conducting of bypass surgery, surgery of heart valves, and other cardiac surgery. Chief Physician of the Department Susanne Knoth, M.D.
The Department of Oncology, Gynecology and Urology – treatment of malignant and benign tumors of the digestive system, kidneys, urinary tract, male and female genitalia, breast, skin, thyroid, blood and lymphatic system, soft tissues, chronic kidney disease, dialyzing, and rehabilitation after kidney transplantation.Chief Physician of the Department Regina Kobes-Schroedel, M.D.
Median Adelsberg-Klinik.
MEDIAN Rehabilitation Clinic Bad Berka:

Request more information now.
We will be happy to answer all your questions.
---
Certificates