MEDIAN Rehabilitation Clinic Bad Berka
Median Quellbrunn-Klinik (

25916

)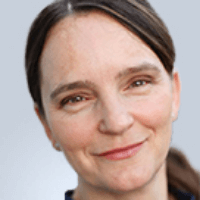 Dr. med.
Ute Reinbach-Rödiger
Specialized in: Psychiatry and Psychoterapy
About the Median Quellbrunn-Klinik at MEDIAN Rehabilitation Clinic Bad Berka
Median Quellbrunn-Klinik Bad Berka Rehabilitation Clinic (Rehabilitation Clinic) is a clinic of psychosomatic rehabilitation and psychotherapy. The clinic offers inpatient treatment, outpatient and partial inpatient rehabilitation, treatment of private patients and patients who stay at the clinic for their own account, treatment of patients with accompanying persons. The clinic specializes in treatment of depressive and anxiety disorders, obsessive-compulsive syndrome, adjustment disorders, somatoform disorders, the above mentioned diseases in people over 60 years, concomitant disease of addiction.
Photo of the doctor: (c) MEDIAN Reha-Zentrum Bad Berka Ilmtal-Klinik
Median Quellbrunn-Klinik.
MEDIAN Rehabilitation Clinic Bad Berka:

Request more information now.
We will be happy to answer all your questions.
---
Certificates