MEDIAN Rehabilitation Clinic Bad Berka
Department of Cancer Rehabilitation (

675307

)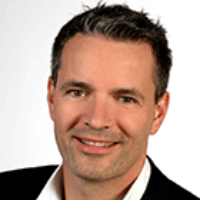 Dr. med.
Thomas Stauch
Specialized in: cancer rehabilitation
About the Department of Cancer Rehabilitation at MEDIAN Rehabilitation Clinic Bad Berka
The Department of Cancer Rehabilitation at the MEDIAN Rehabilitation Clinic Bad Berka provides professional rehabilitation for patients who have undergone the treatment of malignancies of various localization. Cancer treatment is a complex clinical task and it greatly affects both patients' physical and emotional state. To fully recover from cancer and have a decent quality of life, the patient requires high-quality rehabilitation. The key task of the rehabilitation specialists is to alleviate symptoms (for example, after chemotherapy), eliminate pain, restore inner harmony and develop a positive attitude towards life in patients who had cancer. The department has modern diagnostic rooms with all the necessary equipment for the assessment of the patient's health status and elaboration of an optimal rehabilitation program, taking into account his particular clinical indications. Such an approach allows achieving the best results, since each clinical case is unique and requires a certain set of rehabilitation measures. A great deal of attention is paid to psychological care aimed at overcoming emotional distress and depressive states, as well as at the motivation of the patient for a favorable treatment outcome. The department is headed by Dr. med. Thomas Stauch.
When elaborating an individual rehabilitation program for the patient who had cancer, the department's doctors always take into account the type of tumor, its stage, location, morphological characteristics, previous types of therapy, gender, age and general health of the patient, including his psycho-emotional state. The primary goal of the department's rehabilitation specialists is the restoration of the physical health and vitality of the human body, as well as the elimination of stress and depressive conditions caused by oncopathology. When appointing a course of rehabilitation treatment for young patients, the department's specialists also strive to restore the work capacity in such patients. Most rehabilitation programs are based on therapeutic exercises, physiotherapy, occupational therapy and psychotherapy. These rehabilitation methods are recognized as the most effective in restoring the health of patients who had cancer. The duration of rehabilitation, its components and the predicted result are determined primarily according to the medical history and the patient's state of health at the time of discharge from the hospital. In some cases, the department's specialists carry out the rehabilitation procedures not upon the completion of the main course of cancer treatment, but in the intervals between the courses of radiation therapy and chemotherapy.
The department specializes in the rehabilitation of patients after the following types of cancer:
Gastrointestinal cancer
Lung cancer
Kidney cancer
Bladder cancer
Cancer of the male genitalia
Cancer of the female genitalia
Breast cancer
Skin cancer
Thyroid cancer
Cancer of the blood and lymphatic system
Head and neck malignancies
Soft and bone tissue malignancies
Other types of cancer
The department offers the following types of diagnostics and rehabilitation:
Diagnostic options

Ultrasound scanning, including abdominal, thyroid, breast, transvaginal ultrasound
Echocardiography
Duplex sonography
Endoscopic examinations, including urethrocystoscopy, colposcopy, rectoscopy, gastroscopy
Urological diagnostics, including lower urinary tract endoscopy, uroflowmetry, determination of residual urine volume
Gynecological diagnostics, including colposcopy
Clinical laboratory tests, including tumor marker tests
X-ray imaging
Diagnostics of the heart and respiratory system

Therapeutic options

Basic therapy of internal diseases
Standard cancer therapy, including chemotherapy, antibody therapy, hormone therapy, maintenance therapy to improve the patient's health
Pain therapy
Special treatments for cancer of the male and female genitalia, head and neck malignancies
Special training programs for patients (16 unique training programs)
Health-improving training and counseling on healthy lifestyle
Specialized physical therapy programs, including gymnastics for patients with breast cancer, pelvic floor training for women and men, water aerobics, respiratory therapy, gymnastics for patients after the treatment of ENT malignancies
Lymphedema treatment (manual lymphatic drainage massage, compression therapy, functional gymnastics and skin care)
Sports therapy (for example, monitored ergometer training, Nordic walking, muscle building workouts with individually adjusted intensity levels)
Individual physiotherapy, including manual therapy, osteopathy, Marnitz massage
Individual and group psychotherapy
Relaxation techniques, including Jacobson's progressive relaxation, autogenic training
Music therapy
Dance movement therapy
Speech therapy with differentiated swallowing and speech training
Diet therapy, including classes in the training kitchen
Occupational therapy, including art therapy and treatment of polyneuropathy caused by chemotherapy
Stomal therapy

Other types of diagnostic tests and rehabilitation treatment
Photo of the doctor: (c) MEDIAN Reha-Zentrum Bad Berka Ilmtal-Klinik
Department of Cancer Rehabilitation.
MEDIAN Rehabilitation Clinic Bad Berka:

Request more information now.
We will be happy to answer all your questions.
---
Certificates