MEDIAN Rehabilitation Clinic Schlangenbad
Department of Orthopedics (

25929

)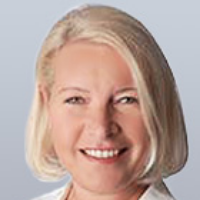 Dr. med.
Angelika Schütz-Habann
Specialized in: orthopedics
About the department
The clinic provides treatment for diseases and injuries of the musculoskeletal system. The range of medical services includes further postoperative treatment, such as treatment after implantation of artificial joints in the hip, knee, shoulder, ankle, elbow, hand or fingers. Such implantation is usually performed after sustaining injuries during accidents. Thanks to rehabilitative care and constant exercising, patients observe significant improvements of their physical abilities.
The only effective way to improve the patients` mobility is apply the right amount of exercise and trainings. Orthopedic rehabilitation is primarily a "physical" work, which involves a deep relearning and training of successive movements.
To increase self-confidence and exercise better control over the body, both traditional and modern methods of treatment are used. Assistance in everyday activities and the repetition of certain movements within the framework of therapy plays an important role in the recovery process.
Since many diseases of the spine and joints develop as a result of obesity or metabolic disorders, dieticians at the clinic teach patients how to eat and enjoy healthy food. Thus, during therapy, appears a new method for treating chronic diseases.
The following are the focuses of the Department of Orthopedics:
Congenital or acquired diseases and disorders of the musculoskeletal system in adults
Osteoporosis
Condition after operations on the intervertebral disk
Condition after joint surgeries (total endoprosthetics)
Condition after conservative or surgical treatment of fractures
Condition after orthopedic, surgical or neurosurgical operations on the spine
Also the following diseases are treated in the Department:
Leg deformities
Tendon diseases
Malfunctions of the spine, poor posture, scoliosis
Damage to muscles, articular capsules, tendons, bursa and periosteum
In addition, the clinic can also offer interdisciplinary comprehensive care for patients with multiple diseases.
Department of Orthopedics.
MEDIAN Rehabilitation Clinic Schlangenbad:

Request more information now.
We will be happy to answer all your questions.
---
Certificates