MEDIAN Rehabilitation Clinic Kinzigtal Bad Soden-Salmünster
Department of Psychosomatics (

25859

)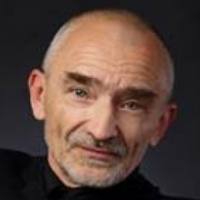 Dr. med.
Rudolf Pastovic
Specialized in: psychosomatics, psychotherapy
About the department
In the Department of Psychosomatic Medicine and Psychotherapy of the clinic in collaboration with other departments interdisciplinary treatment and rehabilitation of patients with the following diseases is performed:
Depression
Burnout syndrome
Chronic fatigue
Anxiety disorders
Chronic pain and somatoform disorders
Internet and computer addiction
Psycho- traumatic syndromes
Compensating psychosis
Panic attacks
Manic-depressive disorder
Schizoaffective disorder
Obsessive-compulsive disorder
Schizophrenia
Department of Psychosomatics.
MEDIAN Rehabilitation Clinic Kinzigtal Bad Soden-Salmünster:

Request more information now.
We will be happy to answer all your questions.
---
Certificates