Merian Iselin Clinic Basel
Department of Plastic Surgery (

114121

)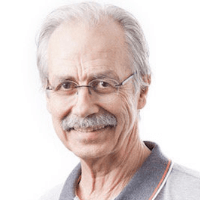 Prof. Dr. med.
Nicolas Lüscher
Specialized in: plastic surgery
About the department
The Department of Plastic Surgery at the Merian Iselin Clinic Basel offers the full range of operations according to its specialization. It performs aesthetic operations to improve appearance, as well as plastic surgeries to correct congenital or acquired defects. The department is headed by Prof. Dr. med. Nicolas Lüscher.
Prior to the appointment of a particular operation, plastic surgeons hold consultations, during which they inform the patients about the predicted result of the intervention and possible risks. The department has at its disposal high-tech 3D modeling systems, thanks to which an individual image projection of the expected result of the operation in a particular patient is modeled. The operating surgeons have rich and successful clinical experience, so the patient can be sure of the perfect result of the surgical procedure.
The therapeutic options of the department include:
Upper and lower lid lift, removal of bags under eyes
Correction of dark circles under the eyes
Belly button plastic surgery
Miniabdominoplasty
Surgery to correct breast asymmetry
Breast lift (mastopexy), including using implants
Breast augmentation
Breast reduction
Gynecomastia treatment in men
Liposuction
Classic facelift and SMAS facelift
Facial wrinkle treatment with injection (BOTOX®/DYSPORT®)
Nose reshaping (rhinoplasty)
Labial correction surgery (labiaplasty)
Implant replacement surgery
Other plastic surgery services
Curriculum vitae
1973 - 1981 Professional training in the field of General and Plastic Surgery at the University Hospital Basel, the Hospital Davos and the Innenspital Hospital Bern.
1981 - 1988 Senior Physician at the Department of Plastic and Reconstructive Surgery at the University Hospital Basel. Habilitation at the University of Basel.
1988 - 1997 Head of the Department of Plastic and Reconstructive Surgery, University Hospital Basel.
1993 Professorship.
Since 2002 Co-Founder and Board Member of the Crossklinik Basel.
Memberships in Professional Societies
Swiss Society of Plastic, Reconstructive and Aesthetic Surgery.
Photo of the doctor: (c) Merian Iselin Klinik für Orthopädie und Chirurgie
Department of Plastic Surgery.
Merian Iselin Clinic Basel:

Request more information now.
We will be happy to answer all your questions.
---