Neurological Rehabilitation Clinic Godeshöhe Bonn
Department of Spinal Injury (

414179

)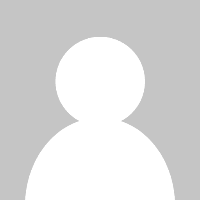 Dr. med.
Andreas Hildesheim
Specialized in: spinal injury
About the Department of Spinal Injury at Neurological Rehabilitation Clinic Godeshöhe Bonn
The Department of Spinal Injury at the Neurological Rehabilitation Clinic Godeshöhe offers the full range of services in this field and specializes in the comprehensive treatment of patients with spinal injuries, back pain caused by various pathologies, including respiratory diseases, severe paralysis of the cervical spine. The experienced doctors of the department have a tremendous clinical experience, so they can easily cope with injuries of any severity. The department is headed by Dr. med. Andreas Hildesheim.
The department is located in a modern building, which was opened in 2007. When designing the department, the smallest details were taken into account, contributing to the satisfaction of all the needs of patients with spinal lesions: bright, spacious rooms with wheelchairs, windows overlooking the Rhine Valley and the Siebengebirge mountain area, internet, TV, telephone with a special control system for paralyzed patients, special adjustable beds, equipped with monitoring and ventilation systems. In addition, the department has the cutting-edge equipment for providing an effective treatment and physiotherapy.
The primary goal of the department's medical team is the best possible preservation or restoration of the patient's independence and quality of life, therefore specialized doctors, therapists, physiotherapists, occupational therapists, speech therapists, psychologists, social workers work closely together here.
The scope of the department's tasks also includes the early rehabilitation of patients with spinal injuries. The doctors of the department have a long experience in treating severe spinal spasticity with the use of botulinum toxin and drugs that are administered into the subarachnoid space (intrathecally). Within the framework of early rehabilitation, driving lessons and driving tests (in cooperation with driving schools) are offered in specially adapted vehicles.
It is worth noting that for problems with the spine, an important component of therapy is psychological support. The competent psychologists of the department work with patients, their relatives throughout the course of treatment, help to cope with the emotional shock and start a new life.
Photo: (c) depositphotos
Department of Spinal Injury.
Neurological Rehabilitation Clinic Godeshöhe Bonn:

Request more information now.
We will be happy to answer all your questions.
---