Neurological Rehabilitation Clinic Godeshöhe Bonn
Department of Neurourology (

414182

)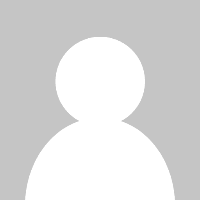 Prof. Dr. med.
Ruth Kirschner-Hermanns
Specialized in: neurourology
About the Department of Neurourology at Neurological Rehabilitation Clinic Godeshöhe Bonn
The Department of Neurourology at the Neurological Rehabilitation Clinic Godeshöhe offers the full range of services in this medical field. It provides diagnostics and treatment of functional disorders of the urological organs due to the damaged nerves that control them. Despite the fact that neurourology is a relatively young area of medicine, doctors demonstrate excellent treatment results, for example, nine out of ten patients with bladder dysfunction undergo successful treatment and get rid of this problem. The department is headed by Prof. Dr. med. Ruth Kirschner-Hermanns.
The department has excellent diagnostic capabilities, which are based on various urodynamic procedures that allow for the simultaneous measurement and imaging of the functional processes. In addition to urodynamic tests with the use of video systems, the department conducts comprehensive incontinence examinations, various urine tests, urologic X-ray diagnostics, endoscopy, sonography of the urinary tract and genital organs, neurophysiological studies, etc.
Treatment is provided with the use of modern conservative and surgical methods that include drug treatment, strengthening the muscles of the pelvic floor with the help of the Biofeedback system, instillation of drugs into the bladder, injections of botulinum toxin in case of incontinence, sphincter injection therapy with botulinum toxin in prostatitis, treatment of benign prostate hyperplasia and fertility problems. In addition, there are provided consultations on urinary and fecal incontinence.
Clinical activities of the department are focused on the treatment of incontinence and rehabilitation for bladder dysfunction in patients with spinal injuries, multiple sclerosis, Parkinson's disease, traumatic brain injuries, stroke, dementia, interstitial cystitis (painful bladder syndrome), incontinence after surgeries on the spine and intervertebral discs, incontinence after surgery on the prostate or urinary incontinence due to age-related changes in the body. The specialists of the department give preference to an individual, comprehensive treatment approach, which guarantees an excellent result.
Photo: (c) depositphotos
Department of Neurourology.
Neurological Rehabilitation Clinic Godeshöhe Bonn:

Request more information now.
We will be happy to answer all your questions.
---