Rehabilitation of multiple sclerosis (program ID:

496538

)
Neurological Rehabilitation Clinic Godeshöhe Bonn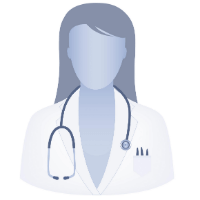 Head Physician
Dr.
Hahn
Specialized in: neurological rehabilitation
Department of Neurological Rehabilitation
Program includes:
Primary presentation in the clinic
medical history, including family history
complex neurological and orthopedic examinations
CT / MRI / X-ray examination
complex neurophysiological examinations
consultation and curating by a neurourologist
individual rehabilitation program, which includes:

bladder training
bowel training
propriozeptive neuromuskuläre fazilitation (PNF)
transcranial magnetic stimulation (TNS)
orofacial stimulation of Castillo Morales
functional propriotrening
various methods of respiratory gymnastics
Wii Fit training in the use of the balance
neuropsychological therapy
functional therapy of the upper extremities (ArmeoSpring)
functional electrical stimulation / neurostimulation
kinesitherapy (physiotherapy)
biocontrol with feedback
healing deep muscle massage
neuromuscular electrostimulation
acupuncture of spasticity and pain syndromes
occupational therapy
psycho-educational classes
Individual physiotherapy
microcurrent treatment
fangotherapy / cryotherapy
antispasmodic drug therapy (incl. Botox)
mobilization of limb joints
hydrotherapy / massage therapy / reflexology
training on special trainers (Lokomat, exoskeleton)
and etc.

day-and-night care nurses
stay in the hospital with full board
symptomatic and drug therapy
Service
Price:
Type of program :
Expected duration of the program:
You may also book

Price:
About the department
The Department of Neurological Rehabilitation of the Neurological Rehabilitation Clinic Godeshöhe offers patients a full range of medical services. The department is headed by Doctor Hahn. The department is well known for its experience in the neurological rehabilitation area since 1979 and it cooperates with other specialized medical institutions for quick and comprehensive medical examination of the patient. The diagnostics which goes beyond the specialization of the clinic can be organized here as soon as possible.
The general interdisciplinary stroke unit is connected to the intensive care unit. Patients receive a treatment according to the highest standards with the participation of neuropathologists and internists.
The purpose of rehabilitation at Clinic Godeshöhe is to return the patients to his everyday life making it more independent, determined by themselves, and more qualitative. The professional team consisting of doctors from various medical spheres, such as psychologists, speech therapists, ergophysiotherapists, and others, helps patients to achieve the best possible results. The range of rehabilitation and support facilities is great, for example assistance for handicapped persons who are in critical condition with the purpose of restoring communicational abilities. In order to return to everyday life, the provided therapy helps to restore the ability to re-cope with implementation of everyday duties. This therapy also provides some common for working place situations which help to restore the patients in their professional lives.
Rehabilitation is carried out in the following areas:
Central nervous system diseases.
The consequences of strokes and heart attacks.
Traumatic brain injuries and spinal cord injuries.
The consequences of brain tumors treatment.
The consequences of the central nervous system inflammatory diseases.
Polyneuropathy, multiple sclerosis.
Degenerative diseases like Parkinson's disease.
And others.
Types of rehabilitation used in the department:
Motor:
Individual and group motor-functional therapy.
Power therapy.
Sensitivity and fine motor training.
Graphomotorics and writing skills training.
Computer method of hand and arm training.
Functional electrostimulation.
"Treadmill" for recovery and walking training.
Aqua therapy, swimming pool.
Psychomotorics.
Strength, balance and coordination training.
Indoor and outdoor walking training.
Group therapy.
Individual selection of necessary aids, incl. wheelchairs, prostheses, orthoses (joint fixators), stair climbing devices, etc., and daily training with them.
Ergometer training.
Logopedics:
Logopedic, speech and swallowing therapy.
Instrumental diagnostics in the case of speech disorders.
Videolaryngoscopy in the case of swallowing disorders (with the participation of a clinic therapist).
Individual logopedic therapy in full accordance with the current phase of rehabilitation.
Communicative training.
Group therapy in the case of aphasia, acalculia and dysarthria.
Relatives consultation.
Logopedic and speech training with the help of computer.
The training program in the case of non-phasic central speech disorders.
Special training program in the case of dysarthria for those patients who suffer from Parkinson's disease.
Treatment with the method of biological feedback in dysarthria, speech apraxia and dysphagia.
Music therapy:
Individual treatment.
Rhythmic auditory stimulation.
Cognitive group.
«Emotional group».
Singing treatment.
Seriously ill patients group.
Photo: (c) depositphotos
---
About hospital
Accommodation in hospital
Multiple sclerosis
Program [Description]
Rehabilitation of multiple sclerosis
Hospital: Neurological Rehabilitation Clinic Godeshöhe Bonn
Type:
access_time Duration:
Price:
date_range
There are 13 neurorehabilitation hospitals on Booking Health website
Show all clinics