Orthopedic Center Munich East Munich
Department of Orthopedics (

302841

)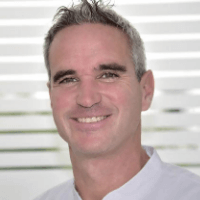 Prof. Dr. med.
Peter Diehl
Specialized in: orthopedics
About the Department of Orthopedics at Orthopedic Center Munich East Munich
The Department of Orthopedics at the Orthopedic Center Munich East Munich offers the comprehensive diagnostics using high-precision imaging equipment, as well as conservative and surgical treatments for all diseases, injuries and functional limitations of the musculoskeletal system. The department uses the very latest treatment methods, such as acupuncture, autohemotherapy, PRP therapy, shockwave therapy, K-Taping therapy, etc. In the field of surgical treatment, the preference is always given to minimally invasive, endoscopic and arthroscopic operations.
The department is headed by Prof. Dr. med. Peter Diehl. He is a recognized expert in orthopedics and traumatology, as well as in minimally invasive shoulder and knee surgery. The doctor takes part in the development of modern and minimally invasive surgical methods. Thanks to national and international cooperation, his patients receive medical services, which correspond to the modern scientific level, in particular, stem cell therapy. Dr. Peter Diehl is actively engaged in scientific activities and has more than 100 publications in journals and books, as well as more than 200 reports at conferences around the world. He has received many international prizes and awards for his outstanding achievements.
The department offers many conservative treatments for joint and spinal diseases, as well as pain therapy. Conservative treatment is provided on an outpatient basis. For this purpose, hyaluronic acid with plasma-rich growth factor, shockwave therapy, infusion therapy (pain management and anti-inflammatory therapy) can be used.
Of particular interest is shockwave therapy. It is a non-invasive method, which is based on the use of high-frequency focused ultrasound waves. With various modes of extracorporeal shockwave therapy, the doctors use a significant success in the treatment of a large number of pathological lesions of the musculoskeletal system. First of all, this method is used to treat "tennis elbow", "frozen shoulder", heel spur, Achilles tendon inflammation and slow-healing bone fractures.
In the field of joint surgery (shoulder, hip, knee, elbow, ankle), the department's specialists prefer arthroscopic interventions (the so-called "keyhole surgery"). When performing such interventions, the surgeon removes some parts of the meniscus and damaged cartilage, and abundantly rinses the joint with saline. As a rule, the manipulation is performed on an outpatient basis, which allows the patient to return home on the same day. Nowadays, minimally invasive arthroscopy is the standard method for the surgical treatment of the knee joint. In most cases, only 2-3 small scars remain after the intervention. Most hip and knee surgeries can also be performed using minimally invasive techniques.
It is worth noting that the department is one of the few in Germany where the patients can undergo stem cell therapy. Prior to regenerative cellular therapy, the patient undergoes a complete examination for the detection of the causes and specificities of the disease, as well as for the assessment of the regenerative abilities of the body. According to the examination results, the doctor selects an individual treatment tactics and determine the possibility of using patient's own stem cells (autologous therapy) or the need to search for donor ones (allogeneic therapy). Each stage of stem cell therapy is personally monitored by the Chief Physician of the department, Prof. Peter Diehl. After the diagnostics, the doctor samples a small amount of the patient's fatty tissue. The obtained material is processed, after which stem cells are released from it. The preference is given to the use of the patient's own cells (autologous cells), as this eliminates the risk of autoimmune complications. Stem cell therapy gives good results in such diseases as osteonecrosis of the femoral head, arthrosis, pseudoarthrosis, damages or injuries of the tendons. Upon the procedure completion, the patient is accurately monitored by the department's specialists and undergoes a course of medical rehabilitation.
The department's range of medical services includes the diagnostics and treatment of the following diseases:
Hand diseases

Carpal tunnel syndrome
Trigger fingers

Elbow diseases

Joint mouse
Elbow arthritis
Cubital tunnel syndrome
Tennis elbow

Shoulder diseases

Diseases and pathological lesions of the biceps tendon
Impingement syndrome
Rotator cuff tear
Bursitis
Joint arthrosis
Shoulder ligament tear
Dislocated shoulder
Scapulohumeral periarthritis
Shoulder tendonitis
Frozen shoulder

Hip diseases

Impingement syndrome
Hip arthrosis
Bursitis
Femoral head osteonecrosis

Knee diseases

Knee inflammation
Knee cartilage injury
Cruciate ligament injury
Meniscus tears
Bursitis
Knee ligament injuries
Articular cartilage injury

Ankle diseases

Ligament lesions and tears
Cartilage lesions
Impingement syndrome

Foot diseases

Hallux rigidus
Hallux valgus
Valgus flat foot
Claw fingers

Other musculoskeletal pathologies
The department specializes in the following types of treatment:
Treatment of cartilage lesions

Arthroscopic electrothermal smoothing of the cartilage surface
Arthroscopic bone and cartilage transplantation
Arthroscopic transplantation of cartilage cells
Hyaluronic acid therapy
Conservative therapy

Stem cell therapy
Minimally invasive surgery

Foot surgery
Cruciate ligament surgery
Shoulder surgery

Endoscopic and arthroscopic surgery
Open surgery
Joint replacement surgery
Acupuncture
Autohemotherapy / PRP therapy
Shockwave therapy
K-Taping therapy
Injection therapy
Other treatment methods
Curriculum vitae of Prof. Dr. med. Peter Diehl
Education and Professional Career
1992 - 1998 Study of Medicine, Technical University of Munich.
1998 - 1999 Internship in Internal Medicine, Mount Sinai Hospital, New York, University Hospital Galveston, USA; Internship in Surgery, Victoria Hospital, Cape Town, and Internship in Orthopedics at the University Hospital Rechts der Isar Munich.
10.05.1999 Final Medical Examination
1999 - 2000 Trainee Doctor, Department of Traumatology and Reconstructive Surgery at the Ludenscheid Clinic.
2000 Doctorate with honors, Department of Surgery, University Hospital Rechts der Isar Munich.
2001 - 2005 Assistant Physician, Department of Orthopedics and Sports Orthopedics at the University Hospital Rechts der Isar Munich, as well as the creation and management of the Cell Culture Laboratory.
2003 - 2006 Leadership in the Research Project (ForTePro) "Bone revitalization in the treatment of high blood pressure".
2005 - 2006 Assistant Physician, Department of Orthopedics and Sports Orthopedics at the University Hospital Rechts der Isar Munich.
2006 Board certification in Orthopedics.
2006 - 2009 Leading Physician, Department of Sports Orthopedics, University Hospital Rostock.
2007 Venia legendi in Orthopedics and appointment to the position of PD, University of Rostock.
2007 - 2009 Medical guidance of the hockey team ("Piranhas").
2008 - 2009 Advanced training course (20 hours a week) for the title of Orthopedic Surgeon/Traumatologist, Department of Surgery at the Arensburg Hospital.
2009 Board certification in Orthopedics and Traumatology.
2010 Co-Founder of the Orthopedic Center Munich Ost Munich and Founder of the Surgical Direction.
2016 Appointed as Professor in Orthopedics due to outstanding scientific achievements, University of Rostock.
Clinical Interests
Shoulder surgery.
Knee surgery.
Treatment of cartilage tissue damages.
Stem cell therapy.
Memberships in Professional Societies
German Speaking Working Group on Arthroscopy.
German Society of Shoulder and Elbow Surgery.
German Society for Orthopaedics and Trauma.
German Society of Ultrasound in Medicine.
Photo of the doctor: (c) OZMO – Orthopädiezentrum München Ost
Arthroscopic or open surgery and transplantation of cartilage to treat knee osteoarthritis
Department of Orthopedics.
Orthopedic Center Munich East Munich:

Request more information now.
We will be happy to answer all your questions.
---
Certificates