Orthopedic Center Munich East Munich
Department of Pediatric Orthopedics (

599798

)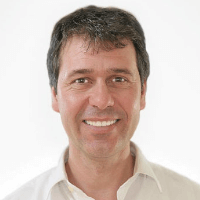 Dr. med.
Frank Meinhard Balensiefen
Specialized in: pediatric orthopedics
About the Department of Pediatric Orthopedics at Orthopedic Center Munich East Munich
The Department of Pediatric Orthopedics at the Orthopedic Center Munich East Munich offers the widest options for the high-precision diagnostics and comprehensive treatment of musculoskeletal diseases in children. The Chief Physician of the department is Dr. med. Frank Meinhard Balensiefen.
The range of medical services includes modern conservative and surgical techniques. The department successfully treats congenital clubfoot, deformities of the lower limbs, as well as various types of injuries and fractures in children and adolescents. The main task of the department's specialists is the timely detection and treatment of congenital and acquired musculoskeletal pathologies in childhood, which ensures the normal development of the young body.
In most cases, the doctors begin the treatment with conservative methods, which allow them to delay the operation or completely abandon it. One of the most common and effective methods in the field of conservative therapy is the use of special corsets. They can improve the gait and posture of the child.
It should be noted that an individual treatment plan is selected for each young patient taking into account the particular clinical indications. In addition, the treatment process can cause fear in children, so the entire medical staff of the department surrounds young patients with care and attention, the attending physician establishes a trusting relationship with the child. This helps to achieve good treatment results and to maintain good emotional state of the child.
The department's range of medical services includes:
Diagnostics

Ultrasound scanning
Podography
Open magnetic resonance imaging (in children from the age of 3 years)
Soft tissues and joint testing
Gait analysis
4D spine diagnostics
X-ray using special filters

Conservative treatment

Restricted mobility or pathological mobility in the joints, spine
Arthrosis and arthritis due to rheumatic pathology
Pain in the back and extremities (drug treatment, injection therapy, acupuncture, kinesiotherapy)
Use of orthopedic corsets, including the Corset Chenot, for scoliosis and other spinal pathologies
Posture correction with physical exercises and individually selected corsets
Gait correction
Use of arch support and other medical devices for the correction of leg length discrepancy
Selection of orthopedic shoes in case of flat feet
Shock wave therapy for older children
PRP therapy in older children

Surgical treatment

Arthroscopic and minimally invasive interventions on large joints of the upper and lower extremities
Removal of free bodies of bone and cartilage from the large joints
Minimally invasive spinal interventions
Treatment of congenital and acquired feet deformities (for example, hallux valgus in older children)
Treatment of toe deformities (for example, hammer toes)
Correction of leg length discrepancy
Correction of X-shaped and O-shaped deformation of the legs

Preventive activities

Prevention of hip dysplasia in newborns and young children
Prevention of postural disorders, including activities in young children
Scoliosis prevention

Other diagnostic, therapeutic and preventive measures
Curriculum vitae of Dr. med. Frank Meinhard Balensiefen
Education and Professional Career
1994 3rd State Examination after studying Human Medicine at the Eberhard Karls University of Tuebingen and Victoria University of Wellington, New Zealand.
1995 Doctoral thesis defense with honors. Subject: "Achilles tendon – ultrasound, macroscopic, histological and biomechanical examination".
Until 1997 Internship and Assistant Physician in the Department of Orthopedics and Sports Orthopedics at the University Hospital Rechts der Isar Munich.
Since 1997 Attending Physician of the national hockey teams of the German Ice Hockey Federation.
Since 1998 Assistant Physician in the Department of Orthopedics and Sports Orthopedics at the University Hospital Rechts der Isar Munich.
06.1999 - 05.2001 Assistant and Emergency Doctor (Surgery and Traumatology) at the Berchtesgaden-Land Clinics (within the Training of Orthopedic Specialists).
2001 Medical Director of the World Hockey Championship in Germany.
Since 07.2001 Research Fellow in the Department of Orthopedics and Sports Orthopedics at the University Hospital Rechts der Isar Munich.
2003 Board certification in Orthopedics and the position of Acting Head of the Department.
2006 Doctor of the German National Ice Hockey Team in Turin.
02.2004 - 07.2007 Senior Physician at the University Hospital Rechts der Isar Munich and Pediatric Orthopedic Consultant at the Schwabing Hospital.
Since 04.2007 Orthopedic Surgeon and Sports Medicine Doctor in Grafing.
2010 Foundation of the Orthopedic Center Munich East Munich.
2014 Doctor of the German Olympic Hockey Team in Sochi 2014.
Clinical Interests
Knee and hip replacement surgery.
Pediatric orthopedics.
Sports medicine.
Hand and foot surgery.
Emergency medical care.
Osteoporosis treatment.
Advanced Training
Additional qualification in Sports Medicine and Chiropractic.
Expert certificate of the Specialist in Rescue Service.
Diploma in Magnetic Resonance Imaging from the Orthopedics Society.
Ultrasound diagnostics of the musculoskeletal system, including hip ultrasound in infants (German Society of Ultrasound in Medicine).
Theoretical basis of the specialty in Radiation Protection.
Courses in Replacement Surgery, Foot Surgery, Osteosynthesis and Arthroscopy.
International Diploma in Mountain, Expeditionary and Medical Tourism.
Memberships in Professional Societies
German Olympic Sports Confederation (DOSB).
German Medical Association (GMA).
German Society of Orthopaedics and Traumatic Sports Medicine (GOTS).
German Society for Orthopaedics and Orthopaedic Surgery (DGOOC).
Member of Bexmed / German-Austrian Association of Expeditionary and Mountain Medicine.
Photo of the doctor: (c) OZMO – Orthopädiezentrum München Ost
Department of Pediatric Orthopedics.
Orthopedic Center Munich East Munich:

Request more information now.
We will be happy to answer all your questions.
---
Certificates