Department of Endocrinology and Diabetology (

113995

)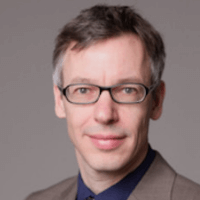 Dr. med.
Georg Mansmann
Specialized in: endocrinology, reproductive medicine, diabetology
About the department
The Department of Endocrinology, Reproductive Medicine and Diabetology at the PAN Clinic offers diagnostics and complex treatment of diseases in the field of endocrinology, reproductive medicine and diabetology. The department is headed by Dr. med. Georg Mansmann. Endocrinologists, gynecologists and specialists in the field of reproductive medicine, urologists, neurosurgeons, doctors in the field of nuclear medicine, radiologists, specialists in human genetics, nutritionists and psychologists work together under the same roof.
The service range of the department includes:
Thyroid diseases
Metabolic bone disorder, such as osteoporosis
Parathyroid diseases
Pituitary disorders
Diseases of the adrenal glands
Endocrine causes of hypertension
Pancreatic diseases
Neuroendocrine tumors
Curriculum vitae
1987 - 1996 Studied Medicine at the Faculty of Medicine, Cologne University and at the Faculty of Medicine, University of Montpellier, France.
01/1997 - 07/1999 Internship, the Department of Hematology and Oncology, University Hospital Cologne.
07/1999 - 11/2000 Assistant doctor at the Department of Hematology and Oncology, University Hospital Cologne.
11/2000 - 09/2001 Scientific coordinator of the professional community for the treatment of malignant lymphomas, Cologne.
10/2001 - 12/2011 Assistant Doctor at the Department of Endocrinology, Diabetology and Rheumatology, University Hospital Düsseldorf.
From 01/2012 Private practice.
08/2012 PhD of Medical Sciences.
From 09/2012 Endocrinology and Diabetology at the Medical Center of the PAN-Institute of Endocrinology and Reproductive Medicine.
Professional qualifications:
06/2006 Physician-therapist.
04/2009 Specialty in the field of "Endocrinology and Diabetology".
09/2000 Competence "The doctor of first aid".
02/2010 Competence of the physician responsible for protection from radiation exposure.
03/2011 The course of Medical Audit, German Society of Pharmaceutical Medicine.
06/2011 Competence in using ionizing radiation to determine the mineral composition of the skeleton (Osteodensitometry).
Membership in Societies:
German Society of Internal Medicine (DGIM).
German Society of Hematology and Oncology (DGHO).
German Society of Endocrinology (DGE).
Society of Endocrinology in North Rhine-Westphalia.
Thesis:
Preoperative pro and anti-inflammatory cytokines course in treatment of patients with esophageal cancer using G-CSF therapy.
Photo of the doctor: (c) Pan Klinik
Department of Endocrinology and Diabetology.
PAN Clinic Cologne:

Request more information now.
We will be happy to answer all your questions.
---
Certificates