Department of Gynecology (

332382

)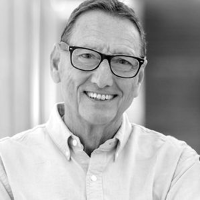 Prof. Dr. med.
Friedrich Wolff
Specialized in: gynecology
About the Department of Gynecology at PAN Clinic Cologne
The Department of Gynecology at the PAN Clinic Cologne provides the full range of modern preventive, diagnostic and therapeutic services in the area of ​​its competence. Medical care is provided both on an inpatient and outpatient basis. The department's primary specialization is minimally invasive treatment of various diseases of the female reprofuctivу system. Minimally invasive surgery can significantly reduce the hospitalization period for patients, thereby ensuring faster recovery, as well as provide better aesthetic results due to the absence of large scars. It is an important fact that the effectiveness of minimally invasive interventions is not inferior to classic open surgery. The department's operating rooms strictly comply with the standards of hygiene and safety, so the patients can count on the excellent quality of medical services. In addition, operations are performed by highly qualified specialists who have long successful clinical experience. The Chief physician of the department is Prof. Dr. med. Friedrich Wolff.
Many women come to the department with benign diseases requiring interventional treatment. One of the most common benign diseases is uterine fibroids. Despite the fact that the possibility of a benign uterine neoplasm to develop into cancer is almost equal to zero, the pathology can lead to other serious complications. Untimely treatment of uterine fibroids often leads to infertility or problems during pregnancy. To detect uterine fibroids, a woman has to undergo the following complex of diagnostic tests: clinical examination and laboratory tests, ultrasound scanning, diagnostic hysteroscopy (if indicated). Should the diagnosis be confirmed, gynecologists will select the optimal therapeutic method. Depending on the stage of the pathological process and the size of the uterine fibroid, the patient may be indicated enucleation of the uterine fibroid, resection of the uterine fibroid or hysterectomy (removal of the uterus). Hysterectomy is a last-line therapy and is used in especially severe clinical cases.
Endometriosis is another benign disease, which affects women between the ages of 25 and 40. If untreated, the disease can lead to infertility. In addition, in rare cases, areas of endometriosis can eventually develop into malignant tumors. To make a diagnosis, the department carries out instrumental diagnostics, including ultrasound scanning and diagnostic laparoscopy. At the initial stages of endometriosis, it is often sufficient to use only drug therapy. If the pathology is at a progressive stage, more radical measures will be required. The department's gynecologists successfully perform laparoscopic surgery to treat endometriosis. In rare cases, women with endometriosis may need surgery to remove the uterus and ovaries. In addition, the department performs special laparoscopic interventions to treat infertility caused by endometriosis.
It should be noted that the department's specialists also provide minimally invasive treatment of malignant tumors of the female reproductive system (total laparoscopic hysterectomy, laparoscopic supracervical hysterectomy, laparoscopically assisted vaginal hysterectomy). In most cases, laparoscopic operations for gynecological cancers are performed only at the initial stages of oncology. At the advanced stages, open surgery is usually required.
The department's therapeutic options are complemented by minimally invasive interventions to remove ovarian cysts, adhesions, ectopic pregnancy, inflammation and infertility. In addition, the team of the department's doctors specializes in laser surgery. They perform laser interventions to remove genital warts, endometrial ablation and laser interventions for endometriosis.
The work of the department's gynecologists is based on an individual approach to each patient and her clinical case. Thanks to a carefully elaborated treatment regimen, which is developed on the basis of particular diagnostic data and clinical indications, the department achieves high treatment success rates. Prior to appointing a particular interventional procedure, the attending physician holds an individual consultation, at which he provides the woman with detailed information about each stage of the intervention and the predicted outcome of the procedure.
The department's range of medical services includes:
Laparoscopy

Diagnostic laparoscopic interventions for chronic lower abdominal pain and infertility
Removal of uterine fibroids (enucleation of uterine fibroids)
Removal of ovarian cysts and tumors (enucleation of ovarian cysts, ovariectomy, adnexectomy)
Laparoscopic surgery for endometriosis
Laparoscopic interventions for adhesive disease (adhesiolysis)
Laparoscopic tubal ligation (sterilization)
Laparoscopic fallopian tube surgery (for example, for ectopic pregnancy, infertility, inflammation, restoration of reproductive function after sterilization)
Laparoscopic procedures to remove the uterus (laparoscopic hysterectomy)

Laparoscopic total hysterectomy
Laparoscopic supracervical hysterectomy
Laparoscopically assisted vaginal hysterectomy

Hysteroscopy

Diagnostic hysteroscopy (with and without anesthesia)
Removal of uterine fibroids (resection of uterine fibroids)
Removal of polyps (resection of polyps)
Uterine septum resection
Endometrial ablation
Removal of intrauterine adhesions (synechia)

Vaginal surgery

Curettage combined with hysteroscopy
Curettage after abortion
Cervical conization
Minor surgery and plastic surgery in the vagina and vulva

Laser surgery

Removal of genital warts
Endometrial ablation
Laser interventions for endometriosis

Other treatment methods
Curriculum vitae of Prof. Dr. med. Friedrich Wolff
Higher Education and Professional Career
1975 Assistant Physician in the Department of Gynecology at the University Hospital Cologne.
1982 Senior Physician in the Department of Gynecology at the University Hospital Cologne.
1983 Habilitation and Professorship.
1989 Chief Physician in the Department of Gynecology at the Hospital in Cologne.
2004 President of the North Rhine-Westphalian Society for Gynaecology and Obstetrics.
2006 Member of the Expert Committee of North Rhine-Westphalia.
2007 Board Member of the German Association of Chief Physicians, German Working Group of Gynecologists and Obstetricians.
2015 Expert Group of the Institute for Quality Assurance and Transparency in Healthcare (IQTG).
Clinical Interests
Treatment of menstrual irregularities.
Treatment of pathological manifestations of menopause.
Treatment of benign and malignant diseases of the female reproductive system.
Treatment of urogynecological diseases (urinary incontinence and pelvic organ prolapse).
Management of high risk pregnancies (for example, in diabetes mellitus, cardiovascular diseases, metabolic disorders).
Photo of the doctor: (c) Pan Klinik
Department of Gynecology.
PAN Clinic Cologne:

Request more information now.
We will be happy to answer all your questions.
---
Certificates