Department of Dentistry (

332384

)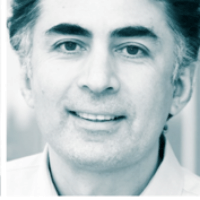 Dr. med. dent.
Ali Teymourtash
Specialized in: dentistry
About the department
PAN Clinic Department of Dentistry offers its patients the whole spectrum of modern dental services at the highest level. The department specializes in implantology, periodontics, aesthetic dentistry, pediatric dentistry and endodontology. There are 7 specialized doctors, 4 dental hygienists and 15 dental assistants who are working together to provide best care for adults and small patients.
Head of Department is a Doctor of Dental Science - Ali Teymourtash.
One of the Department's and modern dentistry priority is implantology. Indications for the installation of implants are, for example, large gaps in the place of the dropped teeth, the absence of teeth in the corners of the jaw, and toothless jaws. Implantologists of the department have the latest types of implants and technologies for increasing the jaw bone using patient's own tissues and special materials.
Particular attention is paid to the maximum painlessness and comfort during the treatment process. Due to the optimal focus and management, a high-quality result of the dentition reconstruction is guaranteed from a medical and aesthetic point of view. The goal of all the efforts of the doctors in this department is a radiant smile and satisfaction of the patients.
Services provided by the Department of Dentistry are:
Aesthetic dentistry
Implantology
Periodontology
Dental prosthetics
Dental microsurgery
Pediatric dentistry
Curriculum vitae
Study of Dentistry at the University of Cologne
Work as Assistant Dentist in the practices of Dr. Flosdorf in Euskirchen and Dr. med. Rose in Cologne
1997 – 1999 Postgraduate training in Periodontology at the Department of Periodontology of the Witten/Herdecke University under the direction of Prof. Prof. Dr. Grimm
1999 Doctoral Degree at the Witten/Herdecke University
1999 Establishment at the PAN Clinic Cologne with Dr. med. E.N. Eichhorn
2002 Board certification for Implantology (by the German Association of Oral Implantology (DGI))
2005 – 2009 Teaching assignment at the Department of Parodontology at the Witten/Herdecke University
Memberships
German Association of Oral Implantology (DGI)
German Society of Parodontology (DGP)
German Society for Dental, Oral and Orthodontic Medicine (DGZMK)
Academy for Practice and Science (APW)
nAgp New Working Group on Parodontology
Priorities:
Regenerative and operative parodontology
Implantology
Full mouth dental rehabilitation under general anaesthesia
Snoring therapy
Photo of the doctor: (c) Pan Klinik
Department of Dentistry.
PAN Clinic Cologne:

Request more information now.
We will be happy to answer all your questions.
---