Department of Dermatology (

52

)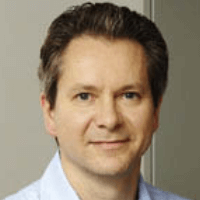 Dr. med.
Joerg Andreas Larsen
Specialized in: dermatology
About the department
The Department of Dermatology at the PAN Clinic on Neumarkt offers the entire spectrum of modern treatments in the field of dermatology, allergology, venerology, medical dermatocosmetology, as well as dermatologic laser therapy. In addition to outpatient surgery, the highly qualified doctors of the department under the direction of Dr. med. Jörg Andreas Larsen offer immunomodulatory and photodynamic tumor therapy. To prevent skin cancer, the Department of Dermatology uses automated video microscopes and painless (non-invasive) image analysis systems.
The Department of Dermatology is a cooperation partner of the Skin Tumor Center and a member of the Center for Integrated Oncology Cologne Bonn.
The department specializes in the following focuses:
Skin and venereal diseases
Allergy, including immunotherapy
Dermatologic laser therapy
Medical dermatological cosmetology
Photodynamic therapy
Local PUVA therapy
Treatment of warts, wIRA-technology
Laboratory diagnosis for dermatologists
Skin cancer screening
Outpatient surgery
Tumor medication
Injection lipolysis
Curriculum vitae
Graduated from high school in 1985 and worked as a paramedic for two years.
1987 - 1993 Studied Human Medicine at the University of Cologne.
1993 Worked as a Doctor in the Institute of Pathology at the University of Cologne
1995 Became a skin specialist at the Clinic and Polyclinic for Dermatology and Venereology at the University of Cologne:

Dermatohistopathology
Allergology
Dermatological laser therapy
Plastic-reconstructive dermatosurgery of skin tumors.

01.01.2000 Own practice at the private Cologne hospital.
01.01.2002 Joined the group practice at the Hohenstaufenring in Cologne.
July 2010 Founded branch practice with Dr. Ing. Larsen in the field of Dermatology and Laser Therapy at the PAN Klinik am Neumarkt.
Photo of the doctor: (c) Pan Klinik
Department of Dermatology.
PAN Clinic Cologne:

Request more information now.
We will be happy to answer all your questions.
---
Certificates