Department of Orthopedics, Traumatology, Hand and Foot Surgery (

61

)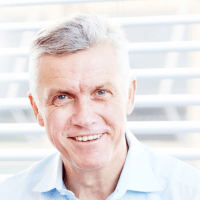 Dr. med.
Egon Stricker
Specialized in: orthopedics, traumatology, hand and foot surgery
About the Department of Orthopedics, Traumatology, Hand and Foot Surgery at PAN Clinic Cologne
The Department of Orthopedics, Traumatology, Hand and Foot Surgery at the PAN Clinic Cologne offers the full range of services for the diagnostics and treatment of musculoskeletal diseases and injuries. The medical team is especially interested in the surgical treatment of cartilage, cruciate ligament, meniscal lesions and shoulder injuries. The specialists successfully use in their work not only classical treatment methods, but also innovative therapeutic procedures and sparing minimally invasive surgical interventions, which exclude trauma to healthy tissues and contribute to the rapid postoperative recovery of patients. The main value for the department's doctors is the patients' health and their freedom of movements without pain. The Chief Physician of the department is Dr. med. Egon Stricker.
The department has excellent diagnostic options for examining bones, muscles, ligaments and other anatomical structures of the musculoskeletal system, which is the key for achieving the desired treatment outcome. The diagnostic rooms of the medical facility have modern systems for classical and digital X-ray scanning, ultrasound examinations, 3D posture analysis to detect spinal curvature, dynamic gait index, computed tomography and magnetic resonance imaging (in cooperation with radiologists). After a thorough examination, the doctors make an accurate diagnosis and begin to develop an optimal treatment regimen. Whenever possible, the preference is given to conservative methods, while surgery is the last-line therapy.
The department's specialists have in their arsenal many effective therapeutic methods. The spectrum of conservative treatment methods includes not only drug therapy, injection pain therapy, physiotherapy, but also chirotherapy, osteopathy, acupuncture, shockwave therapy, radiofrequency therapy, Spineliner therapy and many other therapeutic procedures, which effectively eliminate pain, improve patient mobility and overall health. In addition, the department's orthopedists are distinguished by their outstanding successes in the surgical treatment of musculoskeletal pathologies. The department's surgeons often perform knee, shoulder, elbow and ankle arthroscopic surgery. In the field of foot surgery, the key focus is on the correction of hallux valgus, hallux rigidus, claw and hammer toes. In addition, the department's operating rooms serve for the successful treatment of patients with diseases and injuries of the hand: fractures, Dupuytren's contracture, ganglion, de Quervain's tenosynovitis, finger joint and wrist arthritis.
The department specializes in the diagnostics and treatment of the following orthopedic diseases:
Knee diseases

Meniscal tears
Cartilage lesions, cartilage defects, osteochondritis dissecans
Anterior cruciate ligament injuries
Patellar injuries
Knee arthritis

Shoulder diseases

Frozen shoulder
Shoulder impingement syndrome
Tendinosis calcarea
Shoulder and acromioclavicular joint arthritis
Rotator cuff tear
Shoulder instability and shoulder dislocation

Elbow diseases

Elbow arthritis
Elbow cartilage lesions
Loose bodies in the elbow joint
Golfer's elbow
Tennis elbow

Foot and ankle diseases

Hallux valgus
Hallux rigidus
Claw. hammer and mallet toes
Ankle arthritis

Hand and wrist diseases

Peripheral nerve compression syndromes (for example, carpal tunnel syndrome)
Trigger fingers
De Quervain's tenosynovitis
Hand fractures
Wrist pseudarthrosis
Dupuytren's contracture
Ganglion
Traumatic injuries of the hand ligaments
Traumatic injuries of the hand tendons
Finger joint arthritis and wrist arthritis
Rheumatoid arthritis

Spinal diseases

Spinal disc herniation
Spondyloarthritis
Functional spinal pathologies

Other diseases
The department's range of medical services includes:
Diagnostics

X-ray scanning, including digital one
Ultrasound examinations
3D posture analysis to detect spinal curvature
Dynamic gait index
Computed tomography
Magnetic resonance imaging

Therapy

Conservative treatment

Drug therapy
Targeted injection therapy (anesthetic injections) for pain alleviation
Acupuncture
Shockwave therapy
Radiofrequency therapy
Spineliner therapy
Chirotherapy and osteopathy
Physical therapy
Regenerative therapy
Pain therapy (physiotherapy, use of auxiliary orthopedic aids)
Treatment with autologous conditioned plasma and platelet-rich plasma (for example, in case of arthrosis)

Surgical treatment

Shoulder surgery

Endoscopic interventions for subacromial impingement syndrome
Arthroscopic resection of the acromioclavicular joint
Arthroscopic interventions for forearm calcification
Arthroscopic Bankart repair
Surgical interventions for rotator cuff tears
Arthroscopic surgery for frozen shoulder

Elbow surgery

Open and arthroscopic interventions for arthrosis, intra-articular loose bodies, etc.
Surgery for tennis elbow and golfer's elbow
Surgery for cubital tunnel syndrome

Hip surgery

Arthroscopic hip surgery (for example, for intra-articular loose bodies)

Knee surgery

Anterior cruciate ligament reconstructive surgery
Arthroscopic surgery for knee cartilage lesions
Meniscus repair
Meniscal replacement (CMI, Menaflex)
Arthroscopic surgery for patellar instability
Medial patellofemoral ligament replacement surgery
Foot surgery (for example, in Achilles tendon rupture) and arthroscopic ankle surgery
Surgery for hand diseases and injuries

Other diagnostic and therapeutic options
Curriculum vitae of Dr. med. Egon Stricker
Higher Education and Professional Career
1980 - 1989 Study of Human Medicine at the Ruhr University Bochum and at the University of Cologne.
1983 - 1986 Study of Sports Medicine at the German Sport University Cologne.
1991 Admission to medical practice, University of Cologne.
1997 Board certification in Orthopedics.
2000 Doctoral thesis defense, Sports Medicine Institute at the German Sport University Cologne.
2001 Joint Private Practice in Orthopedics in collaboration with Dr. med. Rudolf Ziolko, as well as Chief Physician of the Department of Orthopedics, Traumatology, Hand and Foot Surgery at the PAN Clinic Cologne.
2005 Diploma in Sports Medicine.
2008 Board certification in Orthopedics and Traumatology.
Additional Qualifications
1993 Chiropractic.
1994 Sports Medicine.
1997 Physical Medicine.
2000 Theoretical basis of the specialty in Magnetic Resonance Imaging.
2004 Diving Medicine.
2005 Osteology.
2008 Acupuncture.
2009 Special Pain Therapy.
2009 Certification of German Orthopedic Foot and Ankle Society (DAF).
Photo of the doctor: (c) PAN Klinik
Department of Orthopedics, Traumatology, Hand and Foot Surgery.
PAN Clinic Cologne:

Request more information now.
We will be happy to answer all your questions.
---
Certificates