Private Hospital Obach Solothurn
Department of General Surgery (

267

)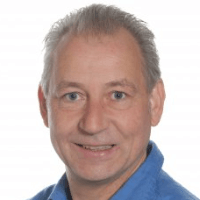 Dr. med.
Andreas Allemann
Specialized in: general surgery
About the Department of General Surgery at Private Hospital Obach Solothurn
The Department of General Surgery is concerned with the acute treatment of common diseases of all systems. The competent specialists have extensive knowledge of visceral surgery, traumatology and treatment of common health problems (hernia, appendicitis).
Curriculum vitae of Dr. med. Andreas Allemann
Berufserfahrung
Seit 1.1.2004 Praxistätigkeit als Allgemeinchirurg am Chirurgiezentrum Solothurn und an der Privatklinik Obach in Solothurn
1.1.2003-31.12.2003 Oberarzt Chirurgie Spital Grenchen
1.2.2002-31.12.2002 Oberarzt Chirurgie Bürgerspital Solothurn
1.2.2000-31.1.2002 Chefarzt Chirurgie Hopital Albert Schweitzer in Haiti
1.6.97-31.1.2000 Oberarzt Chirurgie Bürgerspital Solothurn
1.8.96-31.5.97 Oberarzt (registrar) Gefässchirurgie Royal Cornwall Hospital, Truro, England
1.4.1994-30.4.1996 Assistenzarzt Chirurgie Tiefenauspital Bern
1.1.1992-31.3.1994 Assistenzarzt Klinik für Viszerale und Transplantationschirurgie Inselspital, Universität Bern
1.1.1991-31.12.1991 Assistenzarzt Innere Medizin Spital Murten
1.1.1990-31.121990 Assistenzarzt Chirurgie Regionalspital Langenthal
Ausbildung
2003 Erteilung des Schwerpunkttitels für Allgemeinchirurgie und Unfallchirurgie FMH
1997 Erteilung des Titels Chirurgie FMH
1990 Erteilung des Doktortitels (Dr.med.) Universität Basel (Dissertationsthema : Prävalenz der Anämie, des Blutverlustet im Stuhl und des Hakenwurmbefalls bei den Yupna in Papua Neu Guinea)
1.6.1987-30.9.1987 Feldstudie in Papua Neu Guinea
1989 Staatsexamen Humanmedizin, Universität Basel
1.10.1983-31.12.1989 Studium der Humanmedizin an der Universität Basel
1983 Eidgenössische Maturität Typ B, Gymnasium am Kohlenberg, Basel
1.9.1979-31.7.1980 Austauschjahr in Omaha, Nebraska, USA
Photo of the doctor: (c) Privatklinik Obach
Department of General Surgery.
Private Hospital Obach Solothurn:

Request more information now.
We will be happy to answer all your questions.
---