Private Hospital Obach Solothurn
Department of Neck and Facial Surgery (

269

)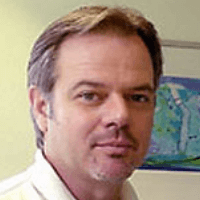 Dr. med.
Peter Hänni
Specialized in: otolaryngology, neck and facial surgery
About the Department of Neck and Facial Surgery at Private Hospital Obach Solothurn
Ear, nose and throat medicine is concerned with diseases of the ears, nose and throat and of the pharyngeal cavity (larynx and pharynx). The most common diseases and surgical operations are infections, disorders of the sense of smell and taste, dizziness, hearing problems, tonsil surgery, adenoid surgery and surgery of the salivary and thyroid glands.
With the aid of microsurgery, the auditory ossicles can be replaced or holes in the eardrum closed.
Curriculum vitae of Dr. med. Peter Hänni
Berufserfahrung
Seit 1996: Privatpraxis für HNO-Krankheiten, Hals- und Gesichtschirurgie in Solothurn
1996-2002: Externer Leitender Arzt HNO-Klinik Bürgerspital Solothurn
Seit 5/2002: Vertrauensarzt SVK (nebenamtl.)
Seit 2008: HNO-Gutachterliche Tätigkeit bei GUTSO (Gutachterstelle Solothurn für interdisziplinäre Begutachtungen)
Ausbildung
1980 – 1986: Medizinstudium und Staatsexamen Universität Bern
1987: Promotion an der Universität Bern
1987 - 1989: Allgemeine Chirurgie
1987-88: Klinik Permanence Bern West
1988-89: Regionalspital Thun
1990 -1996: HNO / Hals- und Gesichtschirurgie
1990-91: Inselspital Bern, Proff. Neiger und Häusler
1991-92: Bürgerspital SO, Dr. B. Greusing
1992-93: Kieferchirurgie Inselspital Bern, Prof. Raveh
1993-96: Kantonsspital SG, Prof. R. Grossenbacher (ab 1994 als Oberarzt)
1993: Facharzttitel FMH für "Hals-, Nasen-, Ohrenkrankheiten"
1995: Zusatztitel FMH "speziell Hals- und Gesichtschirurgie"
2000 – 2002: Nachdiplomstudium "Medical Manager FH"
2002: Fähigkeitsausweis FMH/FMS für "Laserbehandlung der Haut / Schleimhaut"
2004: Fähigkeitsausweis FMH "Vertrauensarzt SGV"
2010: Zertifikat Medizinischer Gutachter SIM (Swiss Insurance Medicine)
Mitgliedschaften
FMH: Verbindung Schweizer Ärztinnen und Ärzte
SGORL: Schweizerische Gesellschaft für Otorhinolaryngologie
GAeSO: Gesellschaft der Aerztinnen und Aerzte des Kantons Solothurn
SAKM: Schweizerische Arbeitsgemeinschaft für Kieferchirurgie und Mundkrankheiten
SBV: Schweizerische Belegärztevereinigung
SGV: Schweizerische Gesellschaft der Vertrauens- und Versicherungsärzte
SIM: Swiss Insurance Medicine
Photo of the doctor: (c) Privatklinik Obach
Department of Neck and Facial Surgery.
Private Hospital Obach Solothurn:

Request more information now.
We will be happy to answer all your questions.
---