Treatment of urethral polyp by surgical excision (program ID:

67507

)
Private Hospital Obach Solothurn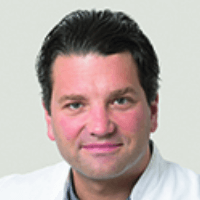 Head Physician
Dr. med.
Joël Patrick Gregorin
Specialized in: urology
Department of Urology
Program includes:
Initial presentation in the clinic
clinical history taking
review of medical records
physical examination
urological examination
laboratory tests:

complete blood count
general urine analysis
biochemical analysis of blood
inflammation indicators (CRP, ESR)
indicators blood coagulation
tumor marker

ultrasound of the urogenital system
preoperative care
surgical excision of uretral polyp
symptomatic treatment
control examinations
the cost of essential medicines and materials
nursing services
full hospital accommodation
explanation of future recommendations
Service
Price:
Type of program :
Expected duration of the program:
You may also book

Price:
About the department
Currently, the number of urinary system diseases is rapidly increasing. This trend is associated with unhealthy diet, adverse environmental conditions and genetic predisposition. Swiss clinics are equipped with the most advanced technologies for the treatment of patients with urinary system diseases. As you know, urology deals with diagnosis and subsequent treatment of urinary system diseases, the adrenal glands, and the reproductive system of men, as well as prevention of these diseases. As surgical direction, urology includes general surgery of kidneys, urinary tract, and male reproductive organs. An important part of the offer of Privatklinik Obach is endoscopic surgery of the prostate.
Curriculum vitae
Berufserfahrung
Assistenzarzt 1.1.98- 30.6.98 Assistenzarzt Regionalspital Schiers, Innere Medizin Dr. med. Th. Huber 1.7.98- 30.6.99 Assistenzarzt St. Claraspital Basel, Viszeral- und allgemeine Chirurgie Prof. Dr. med. P. Tondelli 1.7.99- 30.6.00 Assistenzarzt Kantonsspital Luzern, Urologie Prof. Dr. med. O. Schmucki 1.7.00- 31.12.00 Assistenzarzt Universitätsspital Zürich, Urologie, Prof. Dr. med. D. Hauri, Prof. Dr. med. T. Sulser 1.1.01- 30.6.01 Assistenzarzt Kantonsspital Liestal, Chirurgie Prof. Dr. med. W.W. Rittmann
Klinische Forschung 1.7.01- 30.4.02 Clinical Research Scientist und Medical Advisor in den Bereichen Onkologie, Neurologie und Urologie, Medizinische Abteilung, GSK Switzerland, Pharmazeutische Medizin,FMH Medical Director Dr. med. B. Althaus
Assistenzarzt 1.5.02- 31.10.02 Assistenzarzt Herz- und Gefässchirurgie, Inselspital Bern, Prof. Dr. med. Th. Carrel 1.11.02-31.3.04 Assistenzarzt Fürst Stirum Klinik Bruchsal/D, Urologie Akademisches Lehrkrankenhaus der Ruprecht-Karls-Universität Heidelberg, Dr. med. H. Weymann
Oberarzt 1.4.04 - 31.7.07 Oberarzt, Urologische Klinik, Kantonsspital Aarau, Prof. Dr. med. F. Recker 1.8.07- 31.7.08 Oberarzt, Urologische Klinik, Kantonsspital St. Gallen Prof. Dr. med. H.-P. Schmid
Leitender Oberarzt 1.8.08 - 31.3.09 Leitender Oberarzt, Urologie, Kantonsspital Schaffhausen, Dr. med. D. Pestalozzi
Stellvertretungen Facharzt für Urologie (40%) 1.8.09 - 31.7.10 Inselspital Bern, Prof. Dr. med. U. E. Studer, Prof. Dr. med. G. Thalmann Leitender Arzt Urologie (30%) 1.5.11 – 31.12.2013 SRO, Zentrumspital Langenthal
Ausbildung
Medizinstudium an der Medizinischen Fakultät der Universität Basel 1990-1997
Staatsexamen an der Universität Basel, 11/1997
Promotion zum Doktor der medizinischen Heilkunde an der Universität Basel,15.3.2002
Photo of the doctor: (c) Privatklinik Obach
---
About hospital
Accommodation in hospital
Program [Description]
Treatment of urethral polyp by surgical excision
Hospital: Private Hospital Obach Solothurn
Type:
Duration:
Price:
date_range