Rambam Health Care Campus Haifa
Department of Pediatric Cardiology (

302894

)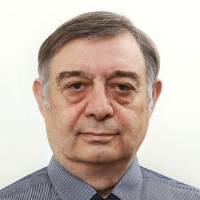 Prof. Dr. med.
Abraham Lorber
Specialized in: pediatric cardiology
About the department
The Department of Pediatric Cardiology at the Rambam Health Care Campus Haifa provides the diagnostics and treatment of heart diseases in newborns, children and adolescents, as well as in adults with congenital heart defects. The department has innovative equipment for the accurate diagnostics of cardiac pathologies during prenatal development. The department's top-class medical services contributed to its recognition not only in Israel, but throughout the world. In addition, the medical staff of the facility regularly takes part in clinical trials, thereby introducing new therapeutic methods and improving the effectiveness of treatment methods. The Chief Physician of the department is Prof. Dr. med. Abraham Lorber.
The department widely applies tomography for 3D cardiac imaging. This technique serves both for the accurate diagnostics and monitoring of treatment quality. The department also performs comprehensive manipulations, combining cardiac catheterization with X-ray imaging and transesophageal echocardiography. Such procedures often become an alternative to a surgical intervention, thereby saving the patient from open-heart surgery.
The department's range of medical services includes:
Diagnostics and treatment of heart rhythm disorders (arrhythmias) in children

Drug therapy
Catheter ablation
Radiofrequency ablation

Diagnostics and treatment of heart failure

Drug therapy before or after surgery (diuretics, potassium preparations, ACE inhibitors, beta-blockers)

Diagnostics and treatment of congenital and acquired heart defects, including congenital heart defects in adults
Diagnostics and treatment of myocarditis
Diagnostics and treatment of cardiomyopathy
Diagnostics and treatment of endocarditis, pericarditis
Diagnostics and treatment of other cardiac pathologies
Curriculum vitae
Prof. Abraham Lorber is the Chief Physician of the Department of Pediatric Cardiology at the Rambam Health Care Campus Haifa. In addition, Prof. Lorber established a service for treating patients with congenital heart diseases in the remote areas of northern Israel, in conjunction with hospitals in the northern periphery.
Prof. Lorber graduated from the Sackler Faculty of Medicine at the Tel Aviv University. He completed his internship and residency in Pediatrics at the Carmel Medical Center. His clinical fellowship in Pediatric Cardiology and Interventional Cardiology for Congenital Heart Diseases took place at Evelina Children's Hospital, Guy's Medical Center in London (under the guidance of Prof. Michael Tynen). He completed his training in Adult Cardiology at the Carmel Medical Center.
Prof. Lorber is a Clinical Associate Professor at the Rappaport Faculty of Medicine at the Technion (Israel Institute of Technology) and actively participates in a wide range of clinical and basic research projects and initiatives. His research interests include interventional management of congenital heart diseases and basic research in life threatening arrhythmia focusing on cellular and tissue models of skin derived heart cells. He is a two-time recipient of a grant from the Israel Science Foundation (2009 and 2013).
Prof. Lorber has been active in a number of humanitarian projects, including the treatment of patients with congenital heart diseases from Iraq during the Gulf War and from the Gaza Strip and West Bank. He also trains and collaborates with physicians in Vietnam, Romania, Kazakhstan and Azerbaijan as a proctor in the therapeutic interventions for structural and congenital heart diseases.
Photo of the doctor: (c) Rambam Health Care Campus Haifa
Department of Pediatric Cardiology.
Rambam Health Care Campus Haifa:

Request more information now.
We will be happy to answer all your questions.
---
Certificates