Samsung Medical Center Seoul
Department of Cardiology (

403639

)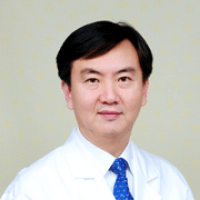 Dr. med.
Lee Sang Chol
Specialized in: cardiology
About the department
The Department of Cardiology at the Samsung Medical Center offers the full range of services in this medical field. It provides comprehensive treatment of ischemic heart disease, heart failure, heart valve diseases, arrhythmia, hypertension, aortic diseases, diseases of the peripheral vessels and other pathologies. In addition, the department has an advanced Imaging Center, which provides accurate diagnosis of all cardiac pathologies. The department is headed by Dr. med. Lee Sang Chol.
In complex clinical cases, the specialists from the Departments of Radiology, Thoracic Surgery and Vascular Surgery are involved in the diagnosis and development of an optimal treatment strategy. Thanks to this, the department constantly shows excellent therapeutic results, for example, it was recognized as the top-class clinic for the treatment of coronary heart disease and acute myocardial infarction (the lowest mortality rates).
One of the most important focuses of the department is the treatment of heart failure. The medical team has the most effective methods for treating this pathology: cardiac resynchronization therapy, implantation of a cardioverter-defibrillator or a left ventricular assist device, heart transplantation. The surgical team annually performs about 25 heart transplantations, and most of them have a successful outcome. Also, patients are offered many innovative treatment methods.
The service range of the department includes:
Imaging diagnostics (within the framework of the specialized center)
Diagnosis and treatment of coronary heart disease
Diagnosis and treatment of heart failure
Diagnosis (echocardiography, three-dimensional CT, MRI) and treatment of heart valve diseases
Diagnosis and treatment of heart arrhythmias
Diagnosis and treatment of aortic aneurysms and diseases of the peripheral vessels
Coronary artery bypass grafting
Prevention of heart diseases
Rehabilitation after heart interventions
Other diagnostic and therapeutic services
Curriculum vitae
Study of Medicine at the Seoul National University.
Fellow of the Medical Center Samsung.
Residency at the Seoul National University Hospital.
Internship at the Seoul National University Hospital.
Clinical and Research Interests
Hyperlipidemia (hypercholesteremia).
Myocardial diseases.
Hypertrophic myocardiopathy.
Heart failure.h
Heart valve diseases.
Angina.
Hypertension.
Membership in the Academic Societies
Korean Society of Internal Medicine.
Korean Society of Circulation.
Korean Society of Echocardiography.
Photo of the doctor: (c) Samsung Medical Center
Department of Cardiology.
Samsung Medical Center Seoul:

Request more information now.
We will be happy to answer all your questions.
---