Samsung Medical Center Seoul
Department of Adult and Pediatric Dentistry, Maxillofacial Surgery (

403640

)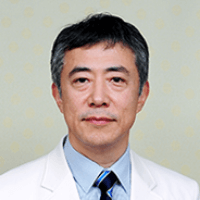 Prof. Dr. dent.
Park Ki Tae
Specialized in: adult and pediatric dentistry, maxillofacial surgery
About the department
The Department of Adult and Pediatric Dentistry, Maxillofacial Surgery at the Samsung Medical Center offers the full range of services and specializes in the treatment of diseases of teeth, gums, maxillofacial pathologies, including malocclusion, in adults and children. The state-of-the-art dental equipment and high professionalism of the department's medical team contribute to the excellent service for patients. The department is headed by Prof. Dr. dent. Park Ki Tae.
As a highly specialized clinic, the department consists of six sections responsible for a specific narrow field of dentistry: Section of Maxillofacial Surgery, Section of Pediatric Dentistry, Section of Orthodontics, Section of Conservative Dentistry, Section of Prosthodontics, Section of Periodontology. In addition, in the department has Practices for Implantology, Dental Caries Prevention, Aesthetic Dentistry, Pediatric Orthodontics, specialized practices for disabled children, etc. In especially severe clinical cases, to ensure comprehensive treatment, experts from the related fields are involved.
The medical team of pediatric dentists gets on well with young patients and has deep knowledge of their specialization. Each child is selected an optimal treatment strategy with due consideration of the patient's age and individual needs.
The service range of the department includes:
Maxillofacial surgery

Maxillofacial diseases
Maxillofacial injuries
Maxillofacial deformities

Orthodontics

Teeth alignment
Correction of malocclusion
Correction of the shape of the face
Correction of congenital anomalies (for example, cleft lip and palate)
Other services

Conservative dentistry

Dental caries treatment
Dental caries prevention
Treatment of toothache
Treatment of inflammatory processes in the tooth root
Correction of the injured teeth
Correction of deformities and abnormal teeth growth
Other services

Prosthodontics
Pediatric dentistry
Periodontology

Treatment of gum disease (also surgical)
Tartar treatment
Surgical alveolar bone augmentation
Implantation of artificial teeth
Other services
Curriculum vitae
Study of Dentistry at the Yonsei University College of Dentistry.
Residency at the Pediatric Dentistry, New York University, Orthodontics, Northwestern University.
Other Education
New York University, Dental Materials Science, Yonsei University.
PhD in Pediatric Dentistry, Northwestern University.
MS in Orthodontics.
Clinical and Research Interests
Early orthodontic and orthopedic treatment for children and adolescents.
Orthodontic treatment for cleft lip and palate patients.
Preventive dental care for children and adolescents.
Membership in the Academic Societies
Director of International Affairs, Korean Academy of Pediatric Dentistry.
Vice President, Korean Academy of Pediatric Dentistry.
Director of Postgraduate Training, Korean Association of Dental Education.
Active Member, Korean Association of Orthodontics.
Director, Pediatric Dentistry Association of Asia.
Photo of the doctor: (c) Samsung Medical Center
Department of Adult and Pediatric Dentistry, Maxillofacial Surgery.
Samsung Medical Center Seoul:

Request more information now.
We will be happy to answer all your questions.
---