Samsung Medical Center Seoul
Department of Infectology (

404357

)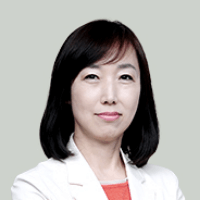 Prof. Dr. med.
Peck Kyong Ran
Specialized in: infectology
About the Department of Infectology at Samsung Medical Center Seoul
The Department of Infectology at the Samsung Medical Center offers the full range of services in this medical field. the department is headed by Prof. Dr. med. Peck Kyong Ran.
The department specializes in the treatment of patients suffering from bacterial, fungal and viral infectious diseases, as well as tuberculosis. In addition, the scope of tasks of the department's medical team includes the treatment of opportunistic infections in patients after organ and hematopoietic stem cell transplantation, patients with immunodeficiency, oncological diseases.
The department operates a Vaccination Station for the prevention of the development of infectious diseases and a Section of Travel Medicine, which deals with the prevention of infectious diseases in people traveling to foreign countries.
The department provides the prevention, diagnosis and treatment of the following infectious diseases:
Respiratory tract infections
Intestinal infections
Urinary tract infections
Infections of the central nervous system
Endocarditis
Osteomyelitis
Skin and soft tissue infections (for example, sepsis)
Opportunistic infections (often occurring after organ transplantations or due to HIV infection)
Fever of unknown origin
HIV and AIDS
Other infectious diseases
Curriculum vitae of Prof. Dr. med. Peck Kyong Ran
Study of Medicine at the Seoul National University.
Fellowship at the Seoul National University Hospital.
Residency at the Seoul National University Hospital.
Internship at the Seoul National University Hospital.
Additional Education
Research Associate, School of Medicine, Yale University, USA.
Visiting Scientist, Johns Hopkins Hospital, USA.
Clinical and Research Interests
Fever of unknown origins.
Infections in transplant recipients.
Infections in immunocompromised patients.
Membership in the Academic Societies
Korean Society of Infectious Diseases.
Korean Society of Chemotherapy.
Korean Society of Medical Mycology.
Photo of the doctor: (c) Samsung Medical Center
Department of Infectology.
Samsung Medical Center Seoul:

Request more information now.
We will be happy to answer all your questions.
---