Samsung Medical Center Seoul
Department of Neurology (

404360

)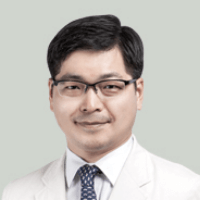 Prof. Dr. med.
Shon Young Min
Specialized in: neurology
About the department
The Department of Neurology at the Samsung Medical Center offers the full range of services in this medical field. The department deals with the diagnosis and treatment of diseases of the central and peripheral nervous system. Much attention is paid to research activities, which aim to develop improved treatments for neurological diseases. The department is headed by Prof. Dr. med. Shon Young Min.
It should be noted that the department has excellent technical equipment, for example, CT, MRI, MRA of the latest generation, 5 modern video EEG monitoring systems, 6 well-equipped rooms for polysomnography and many other devices.
Of particular interest is the treatment of stroke, which is provided around the clock. In this field, the department employs specially trained doctors and nurses who provide patients with the most prompt and effective treatment.
The department offers diagnosis and treatment of the following neurological diseases:
Stroke
Headaches
Epilepsy
Sleep disorders

Obstructive sleep apnea
Insomnia
Narcolepsy
Parasomnia
Circadian rhythm sleep disorders
Other sleep disorders

Cognitive and behavioral disorders

Different types of dementia
Memory impairments
Speech disorders
Alzheimer's disease
Other disorders

Motor disorders (for example, Parkinson's disease)
Neuromuscular diseases

Peripheral neuropathy
Myasthenia gravis
Amyotrophic lateral sclerosis
Multiple sclerosis
Neuromyelitis
Other diseases
Curriculum vitae
Study of Medicine at the Seoul National University.
Fellowship at the Samsung Medical Center, Section of Epilepsy and Sleep Disorders.
Residency at the Samsung Medical Center.
Internship at the Seoul National University Hospital.
Additional Education
Department of Neuroengineering Lab, Neurosurgery, Mayo Clinic Rochester, USA.
Clinical and Research Interests
Epilepsy.
Deep brain stimulation for epilepsy treatment.
Noninvasive neuromodulation for controlling epilepsy.
Presurgical evaluation for epilepsy surgery.
Stereoencephalography.
Sleep disorders (narcolepsy, restless leg syndrome, obstructive sleep apnea).
Membership in the Academic Societies
Member of the Korean Neurological Association.
Member of the Academic Board of the Korean Epilepsy Society.
Member of the Korean Society for Clinical Neurophysiology.
Member of the Korea Neurocritical Care Society.
Member of the Korean Society of Sleep Medicine.
Member of the Korean Society of Human Brain Mapping.
Photo of the doctor: (c) Samsung Medical Center
Department of Neurology.
Samsung Medical Center Seoul:

Request more information now.
We will be happy to answer all your questions.
---