Samsung Medical Center Seoul
Department of Adult and Pediatric Neurosurgery (

404361

)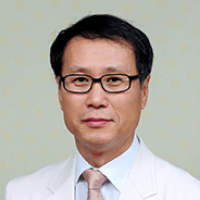 Prof. Dr. med.
Shin Hyung Jin
Specialized in: adult and pediatric neurosurgery
About the department
The Department of Adult and Pediatric Neurosurgery at the Samsung Medical Center offers the full range of services in this medical field and specializes in the surgical treatment of diseases of the brain and spinal cord. The department is headed by Prof. Dr. med. Shin Hyung Jin.
The department annually performs more than 3,500 surgeries to treat brain tumors, cerebrovascular diseases, spinal cord diseases, pediatric neurological diseases and functional brain disorders. During the treatment, doctors use state-of-the-art neuronavigation systems, neuroendoscopy, intraoperative CT examination, which provide the most effective treatment. For the treatment of brain tumors that are not subject to surgical removal or in which additional therapeutic measures are required, the department uses Gamma Knife.
It should be noted that the department demonstrates minimal rates of postoperative complications.
The service range of the department includes:
Open interventions to remove brain and spinal cord tumors with the use of neuromonitoring systems
Neuroendoscopy
Treatment of brain tumors with the Gamma Knife
Treatment of cerebrovascular diseases

Clipping
Imposition of direct and indirect vascular anastomosis
Endovascular coil embolization
Other treatments

Treatment of acute stroke (in collaboration with the Departments of Neurology, Radiology, Rehabilitation)
Treatment of spinal cord diseases

Discectomy
Decompression
Intercorporal spondylodesis
Complex open surgical interventions
Other treatments

Treatment of functional brain disorders

Microvascular decompression for the treatment of hemifacial spasm and trigeminal neuralgia
Other services

Surgical treatment of epilepsy
Deep brain stimulation to eliminate epileptic seizures and improve motor functions
Other medical services
Curriculum vitae
Study of Medicine at the Seoul National University.
Residency at the Seoul National University Hospital.
Internship at the Seoul National University Hospital.
Additional Education
University of California, San Francisco (UCSF), USA.
Children's Hospital of Philadelphia, Philadelphia, USA.
Membership in the Academic Societies
Member of the Korean Neurosurgical Society.
President of the Korean Society for Pediatric Neurosurgery.
Photo of the doctor: (c) Samsung Medical Center
Department of Adult and Pediatric Neurosurgery.
Samsung Medical Center Seoul:

Request more information now.
We will be happy to answer all your questions.
---