Samsung Medical Center Seoul
Department of Adult and Pediatric Psychiatry (

404368

)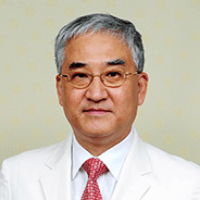 Prof. Dr. med.
Kim Doh Kwan
Specialized in: adult and pediatric psychiatry
About the Department of Adult and Pediatric Psychiatry at Samsung Medical Center Seoul
The Department of Adult and Pediatric Psychiatry at the Samsung Medical Center offers the full range of services in this medical field. Particular attention is paid to the treatment of depression, bipolar disorder, schizophrenia, panic attacks, dementia, mental development disorders in children. The department employs a competent medical team, consisting of experienced doctors, nurses, clinical psychologists, professional therapists, experts in special education and social workers, which works for the benefit of the patients. The department is headed by Prof. Dr. med. Kim Doh Kwan.
The scope of tasks of pediatric psychiatrists includes the treatment of attention deficit hyperactivity disorder, intellectual development disorders, mental disorders and learning disorders. To do this, the specialists of the department apply various methods of psychological therapy, speech therapy, and medication. The parents' support plays an important role in the course of treatment as well. The main task of doctors is to provide children and adolescents with adequate development, adaptation in the family, school and society.
The department has the specialized Depression Center, which is the only medical institution of its kind in Korea. It uses a single system of diagnostics and treatment that allows for a timely detection of depression and fight against it.
Also, the department has the Section of Psycho-oncology, which employs highly qualified doctors, specializing in taking care of cancer patients. Such patients have consultations, during which doctors determine their emotional state, determine their individual needs and prescribe the necessary therapeutic measures.
Curriculum vitae of Prof. Dr. med. Kim Doh Kwan
Study of Medicine at the Seoul National University.
Fellowship, Geriatric Psychiatry, Duke University Medical Center, USA.
Residency at the Seoul National University Hospital.
Internship at the Seoul National University Hospital.
Additional Education
Stanford University Medical Center.
Clinical and Research Interests
Mood disorder.
Alzheimer's disease and related dementia.
Geriatric psychiatry.
Membership in the Academic Societies
Korean Medical Association.
Korean Association of Neuropsychiatrics.
Korean Society of Biological Psychiatry.
World Federation of Societies of Biological Psychiatry.
Society for Neuroscience.
Korean Association for Geriatric Psychiatry.
International Association for Psychogeriatrics.
Photo of the doctor: (c) Samsung Medical Center
Department of Adult and Pediatric Psychiatry.
Samsung Medical Center Seoul:

Request more information now.
We will be happy to answer all your questions.
---